View video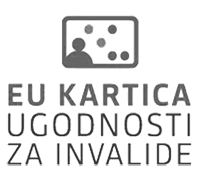 Note: This information pertains to a past event. For the most up-to-date information, please check
our calendar
.
Free tickets for the concert are available at Križanke Box Office.
Jan Tominić, saxophone (Croatia)
Sae Lee, piano (Japan)
Programme:
R. Boutry: Divertimento
C. Debussy: Rhapsody for saxophone and piano (concert)
V. David: Nuée ardente
Jan Tominić is currently a saxophone student at the Ljubljana Academy of Music in the class of Miha Rogina. He began his musical journey in 2011 at the Ferdo Livadić music school in the class of Bernard Homan, and continued under Tomislav Žužek. While still a student, Jan performed in various national and international competitions, in which he received many first and second prizes. In 2018, Jan was chosen to represent Croatia at the Eurovision Young Musicians under the mentorship of Aljaž Razdevšek. His most prominent performances were at the Zagreb Classic festival accompanied by the HRT Symphony Orchestra, a performance at the World Saxophone Congress, the Mayor's Musical Evenings and the Lent International Summer Festival. Jan regularly perfects his skills in musical workshops and masterclasses.
"Sae Lee is one of the most sought-after collaborative pianists of her generation. Her ability to interact with other musicians with exceptional instrumental and artistic level captivate audiences." (Mainich newspaper)
She appeared at important festivals and events such as Piano festival Enghien (France), International conference Nevada-Semipalatinsk organized by Kazakhstan government & UNESCO and Japanese National TV program Classic-club. As soloist she performed with a number of orchestras worldwide including the Sofia Philharmonic, Kansai philharmonic and Slovenian philharmonic orchestra. Her collaboration is not only with musicians but also with well-known ballet dancers like Aurélie Dupont (director of Paris opera ballet) and Kevin O'Hare (director of The Royale Ballet).
After studying at the University of Music TOHO-Gakuen, Continued her studies of Piano and Chamber music at the Conservatoire National Supérieur de Musique de Paris with Michel Beroff and Eric Le Sage. In June 2007 and 2008 she graduated with the highest marks. She was a winner at many national and international competitions, including the International Competition of Citta di Padova, the International Piano Competition of Albert Roussel. Sae is currently employed at the Ljubljana Academy of Music.