View video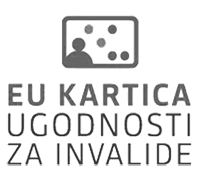 Festival visitors are reminded that a temporary limit on the size of public gatherings is currently in force because of the coronavirus pandemic. We inform all ticket buyers that in accordance with Article 3(1) of the Ordinance on the temporary limitation or prohibition of public gatherings in the Republic of Slovenia, the number of attendees at organised events is limited to 500. In order to ensure the safety of audiences and performers, we will be limiting access to all events to a maximum of 500 people until further notice, as per the Ordinance. Once this number is reached, it will unfortunately not be possible to allow anyone else into the venue.
More information: https://ljubljanafestival.si/en/events-cancellation-notice/
Libretto: Temistocle Solera
SNG Opera and ballet Ljubljana Orchestra
SNG Opera and ballet Ljubljana Choir
Conductor: Gianluca Marcianò
Director and set design: Detlef Soelter
Costume design: Bernard Leistner and Leo Kulaš
Lightning design: Andrej Hajdinjak
Dramaturge: Tatjana Ažman
Proofreader: Marja Filipčič Redžić
Chorus master: Željka Ulčnik Remic
Concert master: Igor Grasselli
Cast:
Nabucco: Marko Kobal
Ismaele: Branko Robinšak
Zaccaria: Riccardo Zanellato a. g.
Abigaille: Dragana Radaković a. g.
Fenena: Elena Dobravec
High priest: Zoran Potočan
Abdallo: Rusmir Redžić
Anna: Zala Hodnik a. g.
Verdi's opera Nabucco owes much of its fame and popularity to the "Chorus of Hebrew Slaves", beginning with the words "Va, pensiero" ("Fly, thought"). With his third opera, which debuted at La Scala in Milan, the young Italian composer Giuseppe Verdi achieved a triumph that paved his path to worldwide fame and permanently inscribed his name in the history of music. The beauty of this opera rests on its expressive recitatives that flow into lyrical arias and ensembles. The most prominent role in the opera, however, is that of the chorus.
The Old Testament story of the freeing of the Israelites from their Babylonian captivity inspired Verdi to such an extent that he used Temistocle Solera's libretto to create a perfect allegory of the fate of his own nation, which at that time was struggling to free itself from the yoke of the Habsburg Empire. One effect of this was that Verdi (willingly or otherwise) became a symbol of the Risorgimento. As well as Babylonian king Nebuchadnezzar's war with the Israelites, the plot of Nabucco includes a love story involving his daughters – Fenena and the scheming Abigaille – and Ismaele, leader of the Israelites.
Nabucco was first staged at the Ljubljana Opera in 1959 and was revived in 2001 to mark the centenary of Verdi's death.
The opera will be performed in Italian with Slovene surtitles. Author of the slovene translation is Sonja Berce.