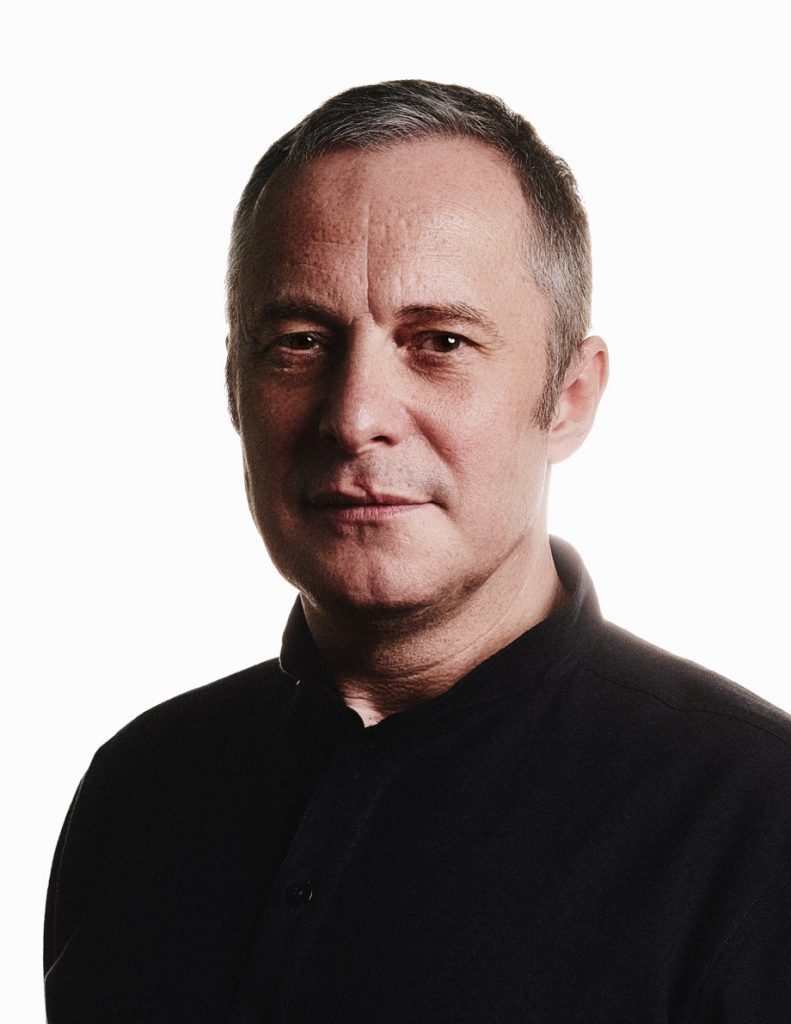 After completing his studies at the Stockholm State Academy of Music in 1987, Jonas Bylund became principal trombonist of the Oslo Philharmonic Orchestra. In 1988 he won 1st prize at the international soloist competition CIEM in Geneve and a year later he took 2nd prize at the ARDWettbewerb in München. In 1989 he was offered the position of principal trombone with the Bavarian Radio Symphony Orchestra and in 1990 he returned to Stockholm to join the Royal Philharmonic Orchestra, again as principal trombonist, a post he held until 1995. In the 92-93 season he concurrently held the same position with the Bamberger Symphoniker.
Jonas Bylund has appeared with a number of Europé's leading orchestras, including the Philarmonia Orchestra (London), Royal Stockholm Philarmonic, Oslo Philarmonic, Bavarian Radio Symphony Orchestra, Orchestre de Suisse Romande, Czech Philarmonic (Brno), and the BBC Scottish Orchestra. He has performed at festivals such as the Chamber Music Festival in Båstad, Stockholm New Music, Oslo Chamber Music Festival, Lieksa Brass Week, Schleswig-Holstein Musikfestival, Bad Kissinger Sommer, Bad Kissinger Winterzauber, Melbourne International Brass Festival, and Instrumenta Oaxaca Mexico. Amongst the composers with whom Jonas has collaborated are Anders Hillborg, Sven-David Sandström, Pär Mårtensson, Jonas Forsell, Chrichan Larson and Piers Hellawell.
Jonas is one of the founding members of Stockholm Chamber Brass, one of the worlds leading brass ensembles. (link to www.stockholmchamberbrass.com)
Since 1995 Jonas has held the position Professor of Trombone at the prestigious Hochschule für Musik und Theater in Hannover. His students have been prize winners at inernational competitions such as the ARD Wettbewerb, Prague Spring Competition, Christian Lindberg International Trombone Competition (Valencia), and the Gdansk International Brass Competition. A number of his students have gained positions in leading symphony orchestras including the Bamberger Symphoniker, Deutsche Symphonieorchester (Berlin), Dresdener Staatskapell, NDR Symphonieorchester (Hamburg), SWR Symphonieorchester (Freiburg), the Bavarian Radio Symphony Orchestra, Essener Philarmonie, Niedersächsische Statsoper (Hannover), Nationalphilarmonie (Warsaw), and the Hong Kong Philarmonic. In 2006 the Hannover Trombone class was awarded Emory Remington Award, International Trombone Associations prize for best trombone choir.
Jonas Bylund has given masterclasses at Guildhall School of Music and Drama (London), Birmingham Conservatoire, CodArts Rotterdam, Catalan Music Concervatory (Barcelona), Nakas Conservatorium (Athens), Royal Scottish Academy of Music (Glasgow), Hochschule für Musik (Detmold). Hans Eisler Hochschule (Berlin).
He is frequently invited to serve as a juror at international competitions, which have included CIEM Geneva 1998, Prague Spring Competition 2004, ARD Wettbewerb 2007.
Beside his pedagogic and concert career Jonas Bylund has also been active as an actor in theatre, opera and film. He played the role of the magician in Jonas Forsells opera "The Princess and the Moon" at the Royal Opera in Stockholm, and he appeared as Joe Bailadorno in Frederiks Högbergs brass western"The Ballade of Kit Bones"
From January 2016 Jonas Bylund is Professor for Trombone at the Norwegian Academy of Music in Oslo.