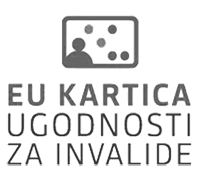 Note: This information pertains to a past event. For the most up-to-date information, please check
our calendar
.
Conductor: Ivan Repušić
Slovenian Philharmonic Orchestra
Programme
G. VERDI: Overture to Nabucco
G. VERDI: Nabucco's Aria from Act IV of the opera Nabucco
G. VERDI: Violeta's  Aria from Act I of the opera La Traviata 
G. VERDI: Macbeth's Aria from Act IV of the opera Macbeth
G. VERDI: Dances from Act III of the opera Otello
G. VERDI: Duet of Gilda and Rigoletto from Act II of the opera Rigoletto
R. LEONCAVALLO: I Pagliacci, Prologue
G. PUCCINI: Intermezzo from the opera Manon Lescaut
U. GIORDANO: Gérard's Aria from Act III of the opera Andrea Chénier
G. VERDI: Hélène's Aria from Act V of the opera I Vespri Siciliani
G. VERDI: Overture to the opera I Vespri Siciliani
G. VERDI: Rigoletto's Aria from Act II of the opera Rigoletto
Serbian baritone Željko Lučić, a new star in the opera firmament, is particularly well known for his performances in the operas of Giuseppe Verdi. He was born in Zrenjanin and studied solo singing with Biserka Cvejić; after performing in various Serbian opera houses, Lučić won the Francesco Viñas International Solo Singers Contest in Barcelona. This achievement was followed by membership of the Frankfurt Opera, after which Lučić swiftly established an international reputation for himself, performing in the major opera houses of Europe and the United States. The famous conductor, Daniele Gatti, remarked that, alongside Diana Damrau and Piotr Beczala, Željko Lučić was synonymous with a modern Verdi.
His schedule for the coming season is impressive: he will play the baritone roles of Verdi, Puccini and Wagner at the Royal Opera House in Covent Garden, the Frankfurt Opera House, La Scala in Milan, the Metropolitan Opera House in New York, the Semperoper in Dresden, the Bayerische Staatsoper in Munich, the Zurich Opera House, the Salzburg Festival, the Vienna State Opera, the Paris Opera, and venues in Tokyo. He will sing under the baton of the finest opera conductors, among them Daniel Barenboim, Marco Armiliato, Christian Thielemann, Daniele Gatti, Gustavo Dudamel, Riccardo Muti and others.
At the age of 16, Evelin Novak was the youngest-ever student at the University of Music and Performing Arts in Graz. Two years later, she studied under Dunja Vejzović, graduating in 2008. Today, Novak is a member of the Berlin State Opera, after having been extended an invitation to join by Daniel Barenboim.
Ivan Repušić, who is a frequent guest at German opera houses, is the principal conductor of the Zadar Chamber Orchestra and an associate professor at the University of Split's Academy of Arts.
Purchasers of tickets for the concerts by both Željko Lučić and Elīna Garanča will receive a 30% discount on the total amount.
Video
Related events