View video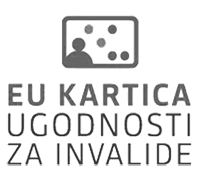 Note: This information pertains to a past event. For the most up-to-date information, please check
our calendar
.
All visitors who wish to return tickets due to quarantine are kindly requested to contact us one day in advance or no later than 1 pm on the day of the concert. Subsequent requests will not be considered. We would also like to inform you that only a credit note is possible for returned tickets. In order to apply for it, it is necessary to submit the appropriate proof of referral. Thank you for your understanding.
Mozart's last and most magnificent work, which the composer wrote on his deathbed
this sacral work was commissioned by the young Count Franz von Walsegg on the first anniversary of the death of his young wife
after Mozart's death it was completed by his pupil Franz Xaver Süssmayer
an important role in promoting the Requiem was played by the composer's wife, Constanze Mozart
the original manuscript from 1983 is kept by the Austrian National Library
one of the most frequently used musical works in films and TV series, such as Amadeus, The Shining, Eyes Wide Shut, The Big Lebowski, Elisabeth, X2: X-Men United, The Crown, Hannibal
Programme:
W. A. Mozart: Requiem in D minor, K. 626
One of the most magnificent works in the treasury of classical music, the Requiem, is the last work of the great composer Wolfgang Amadeus Mozart. The composer wrote this most famous mass for the deceased for a mysterious client, Count Franz von Walsegg-Stupach, but died before completing it. In his setting of the mass for the deceased, Mozart stuck to the prescribed sacral style as developed by Bach, Händel and Italian Baroque masters, however, he combined old forms with the moving experience of approaching death. With its bold harmonies and instrumentation (the sombre, solemn colour produced by the basset horns, bassoons and timpani), it foretells the Romantic period more than any other musical work of the 18th century. Mozart's unfinished swan song will be performed by the RTV Slovenia Symphony Orchestra, the Slovenian Philharmonic Choir, the Mixed Choir of Glasbena matica Ljubljana and soprano Giulia Semenzato, mezzosoprano Wiebke Lehmkuhl, tenor Xabier Anduaga and bass-baritone Paul Armin Edelmann. The conductor will again be the distinguished Yan Pascal Tortelier, whom Her Majesty Queen Elizabeth II has made an Officer of the Most Excellent Order of the British Empire (OBE) in recognition of his services to music.