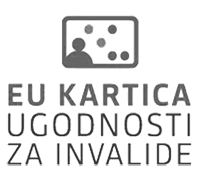 Note: This information pertains to a past event. For the most up-to-date information, please check
our calendar
.
VOJIN KOCIĆ, guitar

DAVID HORVAT, violin
UKI OVASKAINEN, piano
Programme

J.S. Bach: Partita No 2 in D minor, BWV 1004
G. Regondi: Introduction et Caprice, Op. 23

N. Paganini:  Caprice No 8 and No 23
C. Franck: Sonata for Violin and Piano in A major, FWV 8
H.W. Ernst: Introduction and Variations on The Last Rose of Summer in G major (from Polyphonic Studies No 6)
In cooperation with: ArtLink Belgrade
Vojin Kocić was born in Smederevo in 1990. In 2013 he graduated from the Hochschule der Künste in Zürich and is currently a postgraduate student at the same institution, where he is studying under Anders Miolin.
To date Vojin has performed at more than 50 solo concerts, both as soloist and with orchestras. As the winner of the ArtLink award for Most Promising Young Musician in 2010, part of his prize was the opportunity to perform in Paris.
He has won first prizes at a number of Serbian and international competitions: in Weimar, Velbert, Split and Belgrade, as well as in Italy and Austria. In 2015 he won the Prix Credit Suisse Jeunes Solistes.
He has studied with many internationally acclaimed guitarists, including Oscar Ghiglia, Hubert Kappell, Pepe Romero, Costas Cotsiolis, Pavel Steidl, Leo Brower, Zora Dukić and Duško Bogdanović.
David Horvat was born in the Netherlands in 1997, into a family of professional musicians. Before his seventh birthday the family moved to Serbia, where he began studying the violin at the School for Musically Gifted Children in Ćuprija. His remarkable talent was soon evident and in just his second year he began performing as a soloist with the school orchestra, both in Serbia and internationally. Over the course of four years David won a series of national and international prizes, the most important of which was first prize at the international Kocijan Violin Competition in Ústí nad Orlicí (Czech Republic) in 2007. In the autumn of 2008, following an excellent audition, he became a student of the famous Menuhin School in London, which awarded him a scholarship. In seven years of study the young musician has made enormous progress as a violinist and continues to meet the exacting demands of his teachers. He frequently represents the School in performances, both as a soloist and with the School orchestra, in England and abroad. At the same time he regularly attends the seminars of famous violin teachers.
In December 2014 David Horvat won the ArtLink Serbia award for Most Promising Young Musician.
David Horvat will be accompanied on the piano by Uki Ovaskainen, who was born in Espoo in Finland in 1975. He studied at the famous Sibelius Academy in Helsinki and at the Royal Danish Academy of Music in Copenhagen, graduating from the latter with distinction. He completed postgraduate studies at the Hochschule für Musik und Theater in Hanover.
He is active as a soloist and chamber musician and has performed concerts throughout Scandinavia and in Germany, Austria, Israel, Spain, Russia, Serbia and Croatia. He has won a number of international prizes.
Since 2001 he has worked as a répétiteur for strings at the Belgrade Faculty of Music.