The alternative date in case of bad weather is 5th of July. The definitive date will be decided on the day of the event and announced online at ljubljanafestival.si.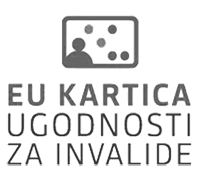 Tomaž Domicelj – guitar, vocal, harmonica
Guest: Jure Tori – accordion
Križanke Foyer is this years venue for the now traditional summer acoustic concert by Tomaž Domicelj at the Ljubljana Festival. Fifth Acoustic is in fact the fifth showcase by this pioneering Slovene singer-songwriter, a veritable icon of the genre. A continuation of his previous performances under the Pure Acoustic banner, this new spectacle will be both a summary of his most interesting compositions with lyrics and a fresh presentation of some of his purely instrumental compositions. This year's guest, whose improvisational creativity is certain to make a major contribution to Domicelj's vision, is accordionist Jure Tori from Slovenia's coal mining district.
Best known as a member of the folk-rock group Orlek, Tori has performed on five continents, in numerous capital cities and in countless major venues over the course of his colourful career. His own recording projects have brought the accordion from folk music via classical music and poetry to tango. "Alongside traditional waltzes and polkas, the first thing that comes to mind with the accordion is of course the tango," says Domicelj. "So Fifth Acoustic will include the 'tetralogy' I wrote years ago for Marija, aka Meri, a 'working girl' from the Slovenian coast. This will be the first complete performance of this sequence of four songs, in which rock and boogie are joined by waltz and tango rhythms."
Fifth Acoustic will also include some original compositions by Jure Tori. While these may be familiar from his albums and concerts, this will be the first time they are performed by an accordion and acoustic guitar duo.