Križevniška Church, Križanke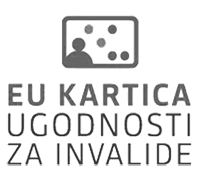 Note: This information pertains to a past event. For the most up-to-date information, please check
our calendar
.
The Slovenian Philhamonic String Chamber Orchestra
Soloist: Theodosii Spassov, kaval
Programme
T. SPASOV: Folk and original songs for kaval and strings
Follow me, Janoy; Tamir Agha Bar; Say Bob; Yunus Emre; Iovka Kumanovka; Fire Feast; The Warden of our Soul; Dreary Youth;  Eleno; Strange Occasion; Brazaia; Thoughtful Angel;  Gipsy Dance; Kite …
Theodosii Spassov began his schooling playing the kaval, a shepherd's flute with 8 holes, at one of the oldest music schools in Europe: the Kotel Music School and the Academy of Music, Dance, and Fine Arts in Plovdiv. He developed his own unique style, combining traditional folk music with jazz and classical music. In his native Bulgaria he is a well-known personality and a musical hero, recently crowned musician of the year.
In collaboration with the Slovenian Philharmonic String Chamber Orchestra, Spassov will be creating a rich combination of folk music and original songs from his homeland.
Video
Related events
30
20.00
Križevniška Church, Križanke