View video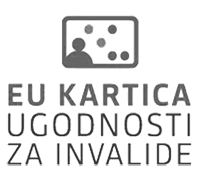 Note: This information pertains to a past event. For the most up-to-date information, please check
our calendar
.
Opening hours:
1 July: 12.00 pm–11.00 pm
2 July–5 July: 12.00 pm–10.30 pm 
Perhaps my awareness of the world is only a reflection, perhaps it only captures something that isn't there, or that is somewhere else, different from how it lives in me.
Where, then, are we? Here, there?
Is the trace we leave real, is our existence equally tangible to everyone?
t.p.
"Tanja Pak's work is always about the 'space between', about the area of indeterminacy between disappearing and emerging, about the duality between total permeability and virginal intactness, about the enigma of whether something already exists or is yet to exist; her works can be experienced as questioning when you are present and when you are not. Glass allows her to materialise a state that both 'is' and 'isn't', as a magical realm of imagination and creation . . . She is drawn to those regions where boundaries are blurred, where things are barely perceived; through her work she attempts to achieve the denial of everything that can be defined in order to point to something that is beyond – and at the same time here. Characteristically, a significant part of her oeuvre consists of glass 'clouds'. The artist explains that these are not a reference to physical clouds but instead relate to 'the question of agility, materiality, thinking about what lies behind apparent lightness and weightlessness (usually something coarse or painful, like pointe technique in classical ballet), what truly makes our longings and dreams ethereal.'" (Miklavž Komelj, Predih, 2021)
Years ago, when pondering essential questions about life, Tanja Pak set herself the challenge of transferring the idea of fragility and apparent lightness, weightlessness, into matter, where this almost disappears and leaves behind only a thought, only a feeling. After endless testing and innovations in procedures, she succeeded in realising this in a select material – glass. With her new installation Reveries / There in Križanke's church, she encourages visitors to enter the work not only with the gaze but with all the senses.
Reveries / There is open to contemplation and a holistic experience. It reminds us of our own fragility and vulnerability and raises our awareness of the desire to breathe, the desire for lightness and light. This inspired and very topical installation is a positive message about the possibility of transition into these feelings and an invitation for us to make our own interpretation.
Biography
Following a bachelor's degree in industrial design at the Academy of Fine Arts and Design (ALUO) in Ljubljana, Tanja Pak completed a master's degree in art at the Royal College of Art in London in 1996. She is a full professor at ALUO, where she has headed the Glass and Ceramics department since 2009. Her creative work covers sculpture, spatial installations and functional glass design. She exhibits worldwide. Her works have featured in international publications and appear in public and private collections. She has held several international artist's residencies, including at the Corning Museum of Glass, the Creative Glass Center of America and Pilchuck Glass School, all in the USA, and at the Musée du Verre in France. She has received numerous international accolades for her work, including two Red Dot Honourable Mentions and a special Arte Laguna prize. Her work has featured four times among the 100 most influential works in glass selected each year by the American specialist publication New Glass Review and she has been among the finalists at the Kanazawa International Exhibition, European Glass Context and other juried exhibitions. She has been invited to major international curated exhibitions, including International Invitational at Habatat Gallery and Chroma Culture at Bullseye Gallery in USA, Venice Glass Week Hub in Venice, European Glass Context at ArtMuseum Bormholm and Inspired by Nature at Hempel Museum in Denmark, Collect in Sommerset House in London and others. She works in her studio in Ljubljana.
In her recent works she has been exploring feelings of loneliness and solitude, highlighting the search for closeness, the fragile nature of interpersonal ties and relationships and the elusiveness of wholeness.