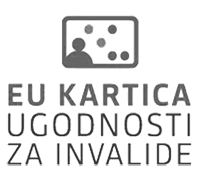 Conductor: Zhang Guoyong
Programme
L. Huanzhi: Spring Festival Overture
Z. Jiping: Concert for Guanzi and Orchestra The Silk Route
P. I. Čajkovski: Capriccio Italien Op. 45
J. Rona: Symphonic Poem Regatta (composed for the 29th Qingdao Olympic Regatta Sailing Competition
T. Dun: Cello Concerto Crouching Tiger, Hidden Dragon
A meeting with Chinese artists will be doubly interesting: with performers as well as composers.
However, we will not be hearing traditional Chinese music, but works by composers most of whom were educated in the West, but now live and work in their native country, and are regular guests worldwide. All of them are closely connected with the tradition and thousands of years of Chinese history.
The composers whose work is included in the programme originally combine the achievements of Western music with traditional Chinese folk music, which makes their work special and sometimes unusual. The only exception will be a composition by the American composer Jeff Rona, who wrote a composition for the Olympic Sailing Regatta in Qingdao in 2008.
Qingdao Symphony Orchestra was established in 2005 and performs in numerous Chinese cities and abroad in prestigious concert halls. Zhang Guoyong initially studied at the Shanghai Conservatory of Music and later at the Moscow State Conservatory under G. Rozhdestvensky. He is the artistic director of the Shanghai Opera House, and a professor and dean at the Conducting Department of Shanghai Conservatory of Music. Guoyong conducts both concert and opera performances.
25-year-old cellist Nie Jiapeng began his studies in China, and headed to Hamburg in 2010 after winning a scholarship, where he has been studying at the Höchschüle für Musik und Theater in Hamburg under Niklas Schmidt. He has also been receiving interesting offers to cooperate with orchestras, including in the USA. In 2011, his first CD was released in his native country.
Han Lei graduated in 1994 from the Department of Traditional and Folk Music at the Central Conservatory of music. A year later he won the second-place award at the international competition and later on performed at numerous tours of Chinese artists all around the world. He performs with Chinese orchestras and also works as a pedagogue.
Related events