The Slovenian Philharmonic
View video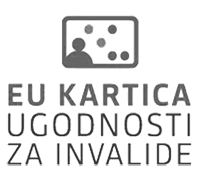 Note: This information pertains to a past event. For the most up-to-date information, please check
our calendar
.
Programme:
W. A. Mozart: Overture from The Marriage of Figaro
J. Haydn: Oboe Concerto in C Major, Hob. VIIg:C1
J. Haydn: Symphony No. 88 in G major
F. Mendelssohn-Bartholdy: Violin Concerto in E minor, Op. 64
The State Symphony Orchestra from Kazakhstan »Academy of Soloists« consists of musically and technically skilful Kazakh musicians who have won awards in international competitions. In the course of numerous tours of European capitals, the orchestra has performed with enviable success, playing on the most prestigious European stages such as the Salle Gaveau in Paris, the Musikverein in Vienna and the Dvořak Concert Hall in Prague. The Oboe Concerto in C Major, which is commonly attributed to Joseph Haydn, will feature the oboist and music teacher of Macedonian origin Gordana Josifova-Nedelkovska. Ennio Morricone said admiringly that her attentive and precise style of playing soothed him. In the evening's second concert, Mendelssohn's Violin Concerto in E Minor, the soloist will be the Kazakh violinist Aiman Mussakhajayeva, who is famous for her outstanding technique (she studied under the successor of the famous violinist David Oistrakh) and in-depth knowledge, and is also one of the people who proposed the foundation of the orchestra with which she will perform. The orchestra will perform under the baton of the Icelandic conductor Gudni Emilsson, who has directed many orchestras on tours on almost all continents, proposed the foundation of the Thailand Philharmonic Orchestra and is its chief conductor.