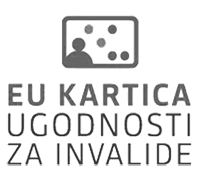 Programme:
G. Tartini: Sinfonia in D major
G. Tartini: Flute Concerto in G major
A. Vivaldi: Four Seasons
The Chamber orchestra Slovenicum, founded in 1988, originally performed Viennese classical works and strived to fulfil the stylistic demands of the period in which the works were written. The orchestra has come together again in order to mark the 330th anniversary of the birth of the virtuoso Baroque violinist, Giuseppe Tartini of Piran. His introductory Sinfonia in D Major will be followed by his Flute Concerto in D Major. The soloist will be Slovenian flautist Jasna Nadles, who is also the artistic director of Piran's Tartini Festival and solo flautist in the No Borders Orchestra, with which she recorded an album for Deutsche Grammophon in 2015. The concert will be brought to a close with the famous group of violin concertos, The Four Seasons by Antonio Vivaldi, in which, following a text, he musically depicted the different seasons of the year. The soloist will be the Chinese violinist Dan Zhu, who in the words of one critic "draws in the listener with his fiery brilliance, dynamic technique and fearless attitude." Zhu has performed as a soloist with many renowned figures such as Zubin Mehta and Krzysztof Penderecki, and as a chamber musician with the likes of Joshua Bell, Lang Soon and Mischa Maisky. The performance will be conducted by the ensemble's founder, the long-serving conductor of the Slovenian Philharmonic Orchestra and professor of conducting at Vienna's University of Music and Performing Arts, Uroš Lajovic.