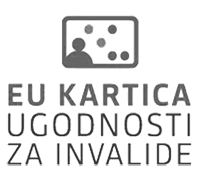 Programme:
W. A. Mozart: Overture to Le nozze di Figaro, K. 492
W. A. Mozart: "Per pietà, non ricercate", aria for tenor & orchestra, K. 420
W. A. Mozart: "Voi che fausti ognor donate", Alessandro's aria from Il Re Pastore
G. Verdi: Overture to Nabucco
G. Donizetti: "Tombe degli avi miei… Fra poco a me ricovero", Sir Edgardo di Ravenswood's aria from Lucia di Lammermoor
C. Saint-Saëns: Danse macabre, symphonic poem in G minor, Op. 40
J. Offenbach: "Va pour Kleinzach!", Hoffmann's arija from Les Contes d'Hoffmann
***
R. Soutullo, J. Vert: "Y mis horas felices", from zarzuela La del soto del parral
G. Giménez: Intermezzo from zarzuela La boda de Luis Alonso
P. Sorozábal: "No puede ser", from zarzuela La tabernera del puerto
A. Márquez Navarro: Danzón No. 2
F. P. Tosti: Ideale
F. P. Tosti: L'alba separa dalla luce l'ombra
Through his unique performances with leading international opera companies and orchestras, the famous tenor Rollando Villazón has firmly established himself as one of the most critically acclaimed and popular music stars worldwide. He is among the most versatile artists alive today, maintaining successful careers as a stage director, novelist and TV personality alongside his on-stage activities. His singularly beautiful voice and arresting stage presence have inspired widespread critical praise: The Times  dubbed him "the most charming of today's divos", while  The Guardian called his artistry "as astonishing as ever, fusing sound, sense and gesture in an uncompromising quest for veracity". The tenor will be accompanied by the RTV Slovenia Symphony Orchestra , directed by the Italian conductor Alfonso Scarano, chief conductor of Thailand Philharmonic Orchestra. His repertoire includes established opera works but also more modern pieces, especially 20th century ballets. Scarano is also a guest conductor for orchestras such as the PKF — Prague Philharmonia and the Jerusalem Symphony Orchestra.