Live streaming on Ljubljana Festival website and Facebook profile from Pergola in Križanke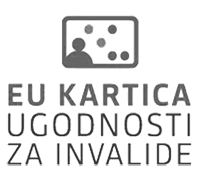 You are kindly invited to join us on Tuesday, 14 June, at the press conference, which will take place live at 12 pm from Pergola in Križanke.
The director and artistic director of the Ljubljana Festival, Darko Brlek, will present the Summer Night, which will be the opening event of this years' 70th Ljubljana Festival, together with the conductor, composer and arranger Patrik Greblo,  who is the project manager of RTV Slovenia's music production, and Maja Kojc, the artistic director of the RTV Slovenia Symphony Orchestra. Singer-songwriter, publicist, translator and publisher Tomaž Domicelj and head of publishing at RTV Slovenia, ZKP Mojca Menart will present Mr. Domicelj's new album Jubilej, which is dedicated to the festival's jubilee. We will also meet to the artists Alenka Slavinec, the author of the exhibition the GOLDEN AGE of the Ljubljana Festival (2013–2022) and Tanja Pak, the author of the exhibition Rêveries / There. Among the speakers will be Croatian musician, lyricist and music producer Tonči Huljić.