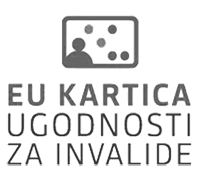 ROSTISLAV KRIMER, piano
PAUL BADURA – SKODA, piano
Programme:
W. A. Mozart: Andante with Variations in G, for Piano 4-hands, KV 501
W. A. Mozart: Sonata in D for 2 Pianos, KV 448
W. A. Mozart: Fantasia for Mechanical Organ in F minor, KV 608, arr.Paul Badura-Skoda
F. Schubert: Rondo in A major, D 951
F. Schubert: Fantasia for Piano, 4-hand in F minor, D 940
Paul Badura-Skoda is a doyen in the world of piano playing, "a master of music", renowned among the most distinguished experts in the world of music, as well as an artist who is characterised only by superlatives: he has recorded many CDs; his repertoire is diverse and rich; he has written books about music and lectured on interpretation, and written cadenzas for various piano concertos. This 86-years-old not only plays with his heart and spirit, but also interprets musical works. Every concert is a special experience: like his grand teacher, Edwin Fischer, Badura-Skoda also interprets a wide variety of sounds – from the quietest whisper to grand and majestic sonic cascades, when he makes the piano sound like an orchestra or a human voice.
Belorussian pianist Rostislav Krimer won the international Unisa competition in Pretoria. Today, he is renowned as a top- quality artist. According to Yuri Bashmet, Krimer was born for music and the stage… He is distinguished by his strong personality, powerful interpretation and excellent taste in music.
These artists will perform works for four hands or two pianos by Mozart and Shubert. This is certain to be a grand musical event, where two greatest artists of two generations will express their musical visions.