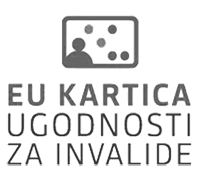 Note: This information pertains to a past event. For the most up-to-date information, please check
our calendar
.
We would like to inform you that the concert of ORF Vienna Radio Symphony Orchestra, which was planned on the 8th September, was rescheduled to 11th September and it will take place in Cankarjev dom. We require a change of tickets, which you can do at Križanke Box Office.
Programme:
J. Purgina: Farewell, lady, farewell*
V. Žuraj: "Unveiled", cello Concerto**
N. Rimsky-Korsakov: Scheherazade, symphonic suite for orchestra, Op. 35
* Slovenian premiere
** World premiere (commissioned by Konzerthaus Berlin, ORF Vienna Radio Symphony Orchestra, Festival Ljubljana and Gürzenich Orchester Köln)
The ORF Vienna Radio Symphony Orchestra will close the 69th Ljubljana Festival with premiere performances of two new pieces and a performance of Scheherazade by Nikolai Rimsky-Korsakov. This fairy-tale symphony suite, one of the most famous works by the Russian composer, is based on One Thousand and One Nights. This highly colourful work is one of the best examples of the refined orchestration for which he was famous. For the first time in Slovenia we will hear the work Farewell, lady, farewell by Austrian composer Julia Purgina, whose style is characterised by an avoidance of abstract concepts. She bases her compositions most frequently on her own imagination. There will also be a world premiere of the "Unveiled", Concerto for Cello and Orchestra by the multiple award-winning Slovene composer Vito Žuraj, who is distinguished by a superlative mastery of the compositional phrase and by intellectual breadth. Inspirational interpretations will be provided by this Austrian orchestra, which enjoys a reputation as an orchestra of the golden Viennese music tradition. It will be led by the British conductor Kerem Hasan, who came to international attention in 2017 when he won the prestigious Nestlé conducting competition and Salzburg Festival Young Conductors Award. The soloist for the performance will be the internationally acclaimed and sought-after French cellist Jean-Guihen Queyras, who currently has a busy performance schedule with the most prominent orchestras in Europe and the USA.