View video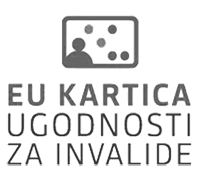 Note: This information pertains to a past event. For the most up-to-date information, please check
our calendar
.
Free tickets for the concert are available at Križanke Box Office.
Metka Črnugelj, flute
Meta Fajdiga, piano
Jana Rumpf, flute
Mateja Hladnik, piano
Programme:
J. S. Bach: Flute sonata in G minor, BWV 1020
S. Karg-Elert: Chaconne for solo flute, Op. 107, No. 30
T. Böhm: Andante for flute and piano, Op. 33
H. Dutilleux: Sonatine for flute and piano
***
C. Ph. E. Bach: Flute Sonata in G major, H. 564, "Hamburger"
P. I. Tchaikovsky, arr. L. Auer: Lensky's Aria from Eugene Onegin
M. Arnold: Fantasy for flute, Op. 89
P. Gaubert: Fantaisie for flute and piano
The flautist Metka Črnugelj began playing the flute at the age of seven. Until 2018 she was a pupil at the music school in Postojna, where she was taught by Suzana Furlan Mitev. Already back then she stood out with her successful performances and excellent results in national and international competitions. She performed her first independent recital aged only eleven. Metka then continued her education at the Ljubljana Conservatory of Music under Nataša Paklar, and this year successfully finished the fourth year. She has won first prize in various national and international competitions, including the International Internet Music and Dance Competition – IMKA (2021), an international competition in Moscow (2021), chamber music in the TEMSIG national competition, and at the 5th Theobald Böhm international competition for flute and alto flute (2022), held in one category in three stages, up to 32 years. This year the Ljubljana Conservatory of Music and Ballet awarded her the Škerjanec Prize for her exceptional achievements in 2021. From October, Metka is continuing her training at the Hochschule für Musik und Theater in Munich with the renowned professor Andrea Lieberknecht. She is a regular participant in summer schools and seminars held by professors such as Felix Renggli, Andrea Lieberknecht, Matthieu Gauci-Ancelin, Martin Belič, Birgit Böhm, Karolina Šantl Zupan and Eva-Nina Kozmus.
Meta Fajdiga studied the piano in the class taught by the globally renowned pianist and teacher Konstantin Scherbakov. After gaining two master's degrees, she completed a piano specialisation at the Zurich University of the Arts. Meta's first music teacher was Helena Plesničar, then she was taught by Tatjana Ognjanovič at the Academy of Music in Ljubljana. She further honed her musical skills in masterclasses taught by pianists such as Igor Lazek, Konstantin Scherbakov, Olga Kern, Zoltán Kocsis, Stephen Kovacevich, Paul Badura-Skoda and Jacques Rouvier.  In 2016, Meta became a soloist for the Orpheum Stiftung and performed Schubert's Fantasy for Piano Four Hands together with the Swiss pianist Oliver Schnyder at the Arosa Musik Festival. Also in 2016 and for the same foundation, she performed at the Zurich Film Festival Awards Night. Meta has performed concerts in Slovenia, Italy, Slovakia, France and Switzerland. Together with the Ljubljana Academy of Music Symphony Orchestra she twice performed Liszt's Totentanz, for which she received the Academy of Music Prešeren Prize. Meta has won the national Temsig competition on several occasions (2004, 2010, 2013), as well as the following international competitions: Nikolai Rubinstein, Paris, 2002; Alexander Scriabin, Paris, 2010; and Maria Yudina, Saint Petersburg, 2011. In 2011 she received the Yamaha Music Foundation of Europe grant and was awarded a special prize at the Euroregione 2011 international competition in Udine. In August 2012, she received the audience prize at a competition that was held as part of the international music academy in Flaine (France). In 2015, Meta also won second prize at the Duttweiler-Hug competition in Zürich, and first prize in a competition organised by the Marguerite Meister Stiftung (Zürich).  Meta Fajdiga has been supported on her musical journey by various organisations, including the company Krka and the Slovenian Ministry of Culture.
Jana Rumpf began her musical training seven years ago under Valeria Kamplet, who continued to be her teacher at the Maribor Conservatory of Music and Ballet. She recently completed her first year of postgraduate studies with Karolina Šantl Zupan. During her studies she won golden awards in national and international competitions. One of her most important achievements is earning full points at the Antonio Salieri international young musicians competition (2018), winning the golden plaque and first prize with the Con gaio flute quartet (2021), and receiving the golden plaque and first prize in the flute discipline (2022). Jana has held many performances in Slovenia and abroad, either as a soloist or as part of a chamber ensemble. In 2016 she was invited to play in the Slovenian Secondary School Symphony Orchestra to celebrate the 200th anniversary of public music schools. Jana has received the Dr Roman Klasinc Diploma for outstanding artistic achievements in music, and at the awards ceremony she performed as a soloist with a string orchestra. In the same year she also performed with Maribor Conservatory's guitar orchestra. In the school year 2017/2018 she participated in the EMARS Master project, at the end of which a successful audition provided her with the opportunity to give a solo performance with the Slovenian Philharmonic String Chamber Orchestra. Jana regularly perfects her skills in seminars and summer schools taught by Slovenian and foreign flautists.
Mateja Hladnik graduated from the Academy of Music in Ljubljana, where she now works as a répétiteur. She often accompanies at competitions, auditions, summer schools, recordings and concerts.