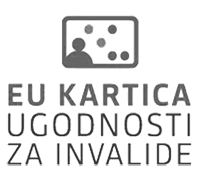 Free tickets for the concert are available at Križanke Box Office.
Matic Sotošek, clarinet
Nika Tkalec, piano
Sara Köveš, piano
Programme:
C. Debussy: Première Rhapsodie, L. 116
Z. Vauda: Sonata brevis
J. Binet: Petit concert
***
M. Musorgski: Pictures at an Exhibition
Matic Sotošek comes from a musical family. He started playing the clarinet at the age of six, his first teacher was Robert Pirc at the Krško Music School. During his Elementary Music School years, Matic won first prizes at competitions in Slovenia and abroad. He won first prizes at competitions in Novi Sad, Požarevac, Varaždin, Belgrade, and Carlino, Italy. He is also a member of the Wind Orchestra and the Symphony Orchestra of the Krško Music School. After graduating from the Primary Music School, he studied at the Celje Intermediate Music School, with his mentor being Prof. Jure Hladnik. His path led him to the Ljubljana Music Academy, where his current mentor is Prof. Jože Kotar. His diligent work and experience under the guidance of his professor led to his success at the 2022 TMESIG Competition, where he won first prize and a golden plaque.
Pianist Nika Tkalec completed the lower music school programme with Branimir Biliško in Krško and continued her training at the Secondary School of Music and Ballet in Ljubljana, where she graduated with distinction in the class of Janez Lovše. In 2011 she graduated summa cum laude in the class of Prof. Tomaž Petrač. She has also trained with Pilar Bilbao at the Royal Conservatory of Music in Madrid. As a soloist she has performed with the orchestras of the Slovenian Philharmonic Orchestra and the Ljubljana Opera, with the symphony orchestra of the Krško Music School, the Krško Wind Orchestra, and Brass Band Slovenia. She is a winner of the Student Prešeren Prize of the Academy of Music. She performs regularly in Slovenia as an accompanist and chamber musician. She takes part in festivals (Lent, Samoborska glazbena autumn, EPTA, AS, Euritmia), in cycles of the Music Youth of Ljubljana, in seminars and summer schools (Celje, Radenci, Kranjska Gora, Dobrna, Podsreda), and accompanies young people in competitions, auditions, and concerts. She has recorded an album in Berlin with the trombonist Žan Tkalec. She is currently employed as a piano teacher at Vrhnika Music School, and as an associate at the Ljubljana Academy of Music.
Sara Köveš (1998) began her musical career at the age of eight at the Lendava Music School with Emma Šertel and Hajnalka Magyar and continued at the Conservatory of Music and Ballet in Maribor, where she was taught by Lidija Maletić for four years. During her studies at the Conservatory, she also studied for a time at the Graz Academy of Music and Performing Arts. In 2017, she completed her piano studies with distinction and in October of the same year received the Dr. Roman Klasinc Diploma, which is awarded to students for outstanding artistic achievements during their studies at the Conservatory. She has performed as a soloist with the Conservatory's string quartet and orchestra at the Kazina Hall of the Slovenian National Theatre in Maribor, and with the RTV Slovenia Symphony Orchestra at the Slovenian Philharmonic. She is a laureate of national and international competitions (TEMSIG 2016 – golden prize and the golden plaque, TEMSIG 2019 – silver plaque, TEMSIG 2022 – golden plaque and first prize, Jurica Murai 2016 – second prize, Banjalučki bijenale 2018 (higher age category) – first prize and first place, International Piano Competition in Rome – second prize, Ohrid pearls international competition for young musicians – second prize). As a winner of TEMSIG 2016, she participated in the Golden Pianists project and made recordings at Pianoroom Studio. She performed several times at the Slovenian Piano Days (EPTA) and played as a soloist or in a chamber ensemble in the concert series of the Music Youth of Ljubljana, Hommage à Franz Liszt, Solo e da camera, Piano City Pordenone, at the Lent Festival and the Arsana Festival. She has participated in various seminars and master classes led by renowned professors, such as Aleksandar Serdar, Jasminka Stančul, Ruben Dalibaltayan, Đuro Tikvica, Håkon Austbø, Epifanio Comis, Rita Kinka, and others. As part of a study exchange, she studied at the Zurich University of the Arts with Eckhart Heiligers. She is currently studying at the Ljubljana Academy of Music, in the class of Aleksandar Serdar.