Križevniška Church, Križanke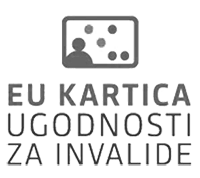 Note: This information pertains to a past event. For the most up-to-date information, please check
our calendar
.
Programme
G. P. TELEMANN: Sonata in F minor, No 3, TWV 41, F2
J. S. BACH: Sonata in G minor, BWV 1020
M. HAYDN: Sonata in G major
J. S. BACH: Sonata in E minor, BWV 1034
W. A. MOZART (arr. Charles Peter Lynch): Eine kleine Nachtmusik, KV 525 / A Little Night Music, KV 525
Martin Belič and Ivan Ferčič are expected to give an exceptional and beautiful performance and we are convinced that they will delight the audience just like last year. Both artists, who hail from Maribor, are among the most successful Slovenian artists of the younger generation.
After his final exams at the Maribor Music and Ballet Conservatory, Belič studied under Irena Grafenauer at the famous Mozarteum Salzburg and then under Michael Martin Kofle. During the course of his studies, he has been awarded several important accolades. Since 2007 he has been working as a flautist with the Munich Philharmonic Orchestra.
Ivan Ferčič graduated from the Ljubljana Academy of Music in 2008, in the same class as Tatjana Ognjanović, where he won several golden plaques, one first-place prize, and four second-place prizes. He performs regularly both at home and abroad.
Video