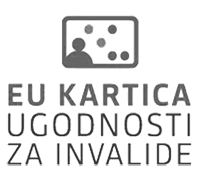 Note: This information pertains to a past event. For the most up-to-date information, please check
our calendar
.
We would like to inform all ticket holders for the performance De Scheherezade,  which is scheduled for 17 July, that due to the length of the day, the start has been postponed to 9.20 pm. The location remains Križanke Summer Theatre, so there is no need to exchange tickets.
Thank you for your understanding.
María Pagés is a world-renowned artist from Seville, known for her own concept of flamenco aesthetics.
She started dancing professionally at the age of 15 and founded her own company in 1990 – The María Pagés Dance Company – with which she tours the world's concert venues
In 2014, she was awarded the Gold Medal of Merit in the Fine Arts by the Spanish Ministry of Culture
She has created more than 20 choreographies of her own in her long career
In Scheherezade,   María Pagés and El Arbi El Harti delve deeper into women's empathy, placing sisterhood at the heart of the female voice
Choreographer, costume designer and musical director: María Pagés
Dramaturge and text: El Arbi El Harti
Music: Rubén Levaniegos, Sergio Menem, David Moñiz, María Pagés
Lighting designer: Olga García
Set and costume making, dying: María Calderón, Sandra Calderón
Dancers:
María Pagés
Júlia Gimeno, Almudena Roca, Ariana López, Meritxell Rodríguez, Sofía Suárez, Marina González, Raquel Guillen, Yarden Amir
Singers:
Ana Ramón Muñoz
Cristina Pedrosa
Musicians:
Rubén Levaniegos, Isaac Muñoz, guitar
Sergio Menem, cello
David Moñiz, violin
José María Uriarte, percussion
María Pagés is a world famous artist and dancer from Seville, known for her unique concept of flamenco aesthetics. She is considered the most important representative of the flamenco avantgarde, an art that is constantly evolving and always contemporary and alive. Critics describe her as an exceptional artist who leaves an indelible artistic impression on every viewer. In the course of her long career, Pagés has performed on all the world's most prestigious stages and has received numerous awards for her work. She is returning to Slovenia with her latest choreography, De Scheherezade,  which is dramaturgically based on a contemporary reading of the essence of the beautiful female characters who have left a mark on the world of universal culture. In this work of maturity and organic appropriation of the art and choreography of flamenco, María Pagés and El Arbi El Harti delve into the empathy of women, placing sisterhood as the foundation of a feminine voice that expresses and defends the reality of women's everyday lives. The story begins where One Thousand and One Nights ends. In twelve scenes, De Scheherezade  recounts the experiences of a woman who wants to establish the philosophical principles of feminine singularity in the world.