View video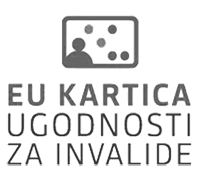 Free tickets for the concert are available at Križanke Box Office.
Andrej Omejc, saxophone
Sae Lee, piano
Manuel Fuentes, bass
Stefan Pajanović, piano
Programme:
A. Schnittke: Suite in old style
F. Tanada: Mysterious morning III
E. Denisov: Sonata for alto saxophone and piano
***
G. Donizetti: »Vieni la mia vendetta«, Alfonso's aria from Lucrezia Borgia
V. Bellini: »Vi ravviso, o luoghi ameni«, Rodolfo's ara from La sonnambula
G. Verdi: »Il lacerato spirito«, Jacopo Fiesco's aria from Simon Boccanegra
A. Skrjabin: Etude, Op. 42, No. 5
H. Mancini: Moon River
M. Leigh: The Impossible Dream (Man of la Mancha)
F. Liszt: Transcendental Etude No. 12 in B flat minor, S. 139
P. Sorozábal: »Despierta negro« from La tabernera del puerto
S. Codina: Mi barca vieja
Andrej Omejc began playing the saxophone at Domžale Music School under Lovro Ravbar. He continued his training at the Ljubljana Conservatory of Music and Ballet in the class of Dejan Prešiček, under whom he completed undergraduate studies at Ljubljana's Academy of Music. Andrej is currently undertaking postgraduate studies under Koryun Asatryan at the Hochschule für Musik und Theater in Munich. He won first prize and the golden award at the national TEMSIG (Young Musicians of Slovenia) competition, first prize and the title of laureate at the following competitions: Woodwind and Brass in Varaždin, Davorin Jenko in Belgrade, Antonio Salieri in Legnago. His most prominent achievement was second prize (first prize was not awarded) in October 2017 at the Oldenburg Music Competition for Young People, which is considered one of the most important competitions for young people in Europe. Andrej has performed as a soloist with the Ljubljana Music and Ballet (KGBL), the KGBL Woodwind Orchestra, Domžale Kamnik Symphony Orchestra, the Police Orchestra and the RTV Slovenija Symphony Orchestra. His musical project has also been accepted for the European Saxophone Congress in Trento in 2022. Since 2017 he has also been a member of the European Union Youth Orchestra with which he has toured in the UAE and he performed at the World commemoration of the end of WWI in Paris. Since 2019 he has been a member of the 4 Saxess ensemble with which he performs in Slovenia and abroad. Andrej works as a composer and arranger and his works have been performed in concerts organised by the Neighbourly Dialogue between Austria and Slovenia programme in 2020, SKICA – Slovenian Cultural Information Centre in Austria, The Studenec Summer Theatre Festival 2020 and the European Saxophone Congress. He has also attended masterclasses given by renowned teachers including Arno Bornkamp, Jean-Marie Londeix, Matjaž Drevenšek, Claude Delangle, Miha Rogina, Federico Mondelci, etc. Andrej has received the Škerjanc Prize for outstanding academic performance of the Ljubljana Conservatory of Music and Ballet and the Poljanska Ptica prize awarded by the Poljane Grammar School. He is also a student at the Faculty of Medicine of the University of Ljubljana.
Sae Lee is a graduate of the Toho Gakuen School of Music in Tokyo, where she studied with Kazuhiko Nakajima and Etsuko Tazaki. In 2007 and 2008 she graduated with distinction in piano and chamber music from the Conservatoire National Supérieur de Musique de Paris. Her teachers there were Michel Beroff, Eric Le Sage, and László Hadady. She has won 9 first prizes in international competitions, including first prize at the Città di Padova International Competition (Padua, Italy) and a first prize at the Albert Roussel International Piano Competition (Sofia, Bulgaria). As an active chamber musician, she works with the saxophonist Miha Rogina, with whom she performs around the world as Duo Kalypso. Sae is piano accompanist to Aurélie Dupont, prima ballerina and director of the Paris Opera Ballet. She has given several television and radio broadcasts in Japan and Europe. Sae Lee is currently employed at the Ljubljana Academy of Music.
The bass-baritone Manuel Fuentes Figueira was born in 1996 in Crevillente (Alicante). With the help of pianist Francisca García, he learnt musical expression, harmony and the piano at an early age. He is currently studying singing under renowned professors such as the tenor José Sempere, baritone Carlos Álvarez and sopranos Mariella Devia and Ana María Sánchez. In 2019 he made his debut at the Teatro de la Zarzuela in Madrid, and one year later he received the Plácido Domingo Award at the Tenor Viñas international singing competition in Barcelona. Amongst other things he is also the three-times of the VII Alfredo Kraus International Singing Competition in Tenerife, where he won first prize, the audience prize and the prize for best Spanish singer. During his singing career he has also collaborated in opera productions including Nabucco, Lucia di Lammermoor, Cavalleria Rusticana and Il Trovatore.
Stefan Pajanović was born in 1996 in Ljubljana. He began playing the piano at the age of five. He completed the lower music school programme at Ljubljana Moste-Polje Music School in the class of Lilijana Žerajić. Under her careful guidance he entered the Ars Nova International Music Competition in Trieste in three successive years (2006, 2007 and 2008), winning first prizes and a primo premio assoluto in 2006. At the Euritmia International Competition for Young Instrumentalists in Povoletto (Italy), he won a second prize in 2009 and a first prize and second place in 2011. In 2007 he won a silver plaque at the TEMSIG (Young Musicians of Slovenia) competition, followed by a gold plaque and third prize in 2010. 2011 to 2015 he was a student at the Ljubljana Conservatory of Music and Ballet in the class of Lidija Malahotky Haas. His musical development in this period was confirmed by prizes at competitions in Povoletto (first prize and second place in 2014), the Jurica Murai Memorial in Varaždin (second prize in 2015) and at TEMSIG 2013 (silver plaque). In 2015 he was admitted to the Ljubljana Academy of Music, in the class of Jasminka Stančul. He has honed his piano skills in seminars and summer schools taught by world-renowned pianists and teachers such as Aleksandar Serdar, Konstantin Bogino, Markus Bellheim, Ruben Dalibaltayan, Aleksandar Serdar, Valerij Piasetski, Laura Pietrocini and Claudio Martinez Mehner. Stefan is also very interesting in Lieder and accompanying operas. He has improved his knowledge of Lieder in seminars held by Erika Switzer, Hans Adolfsen, Nejc Lavrenčič and Donald Sulzen, and has also collaborated with the International Opera Academy as a répétiteur under the leadership of renowned conductor, maestro George Pehlivanian.