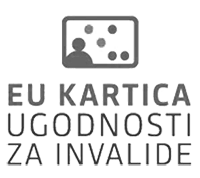 Note: This information pertains to a past event. For the most up-to-date information, please check
our calendar
.
---
We would like to inform you that today's performance (May 30) of the play Penelopiada has been canceled due to illness in the ensemble. All ticket holders can exchange them for one of the other performances or are entitled to a refund. Additional dates of performance will be posted on the ljubljanafestival.si website. You can find more information regarding ticket refund here.
*first performance in Slovenia
Director: Livija Pandur
Translator, author of the adaptation and dramaturg: Tibor Hrs Pandur
Set designer: Sven Jonke
Costume designer: Leo Kulaš
Movement coach: Sanja Nešković Peršin
Composers: Silence
Lighting designer: Vesna Kolarec
Music director: Živa Ploj Peršuh
Language consultant: Tatjana Stanič
Assistant dramaturg (student): Brina Jeneček
Assistant costume designer: Matic Veler
Cast:
Penelope: Polona Juh
Eurykleia: Sabina Kogovšek
Tanis, Helen: Saša Pavlin Stošič
Melante: Gaja Filač, a. g.
Klytia: Ivana Percan Kodarin, a. g.
Maids:
Selene: Zala Hodnik, a. g.
Zoe: Urška Kastelic, a. g.
Alecto: Ana Plahutnik, a. g.
Chloris: Maria Shilkina, a. g.
In adapting her novel into dramatic form, Margaret Atwood (1939) noted that The Penelopiad (2007) is much more than a straightforward adaptation of The Odyssey. The narrative foregrounds the story of Penelope and her twelve maids, who were hanged on Odysseus's order on his return from his voyage (for their alleged betrayal and relationships with suitors). Homer's Penelope, who has been held up for centuries as a model and instructive example of the subjugation of women, is given an ingenious twist by Atwood. Penelope's posthumous confession is countered by the hanged maids, posing two key questions: why did Odysseus have them murdered so cruelly, and what role did Penelope play in this? And more importantly, they constantly refute Penelope's testimony, which in turn reveals the hitherto hidden mechanisms of the "official version" of The Odyssey. In a society where we still witness extremely high levels of violence against women, in terms of rape, femicide and exploitation, every brave testimony is judged. Is Penelope lying or is she telling the truth? Her confession is the only way to liberation, the only way to free herself from the prison of her story, one that was imposed upon her, the archetype of a patient and dutiful wife, "an edifying legend", a stick used to beat other women. And like many before her, she has nothing to lose but her chains.
Livija Pandur