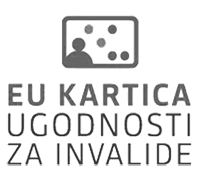 Programme:
Janez Matičič: Etude Op. 30, On White Keys
R. Schumann: Fantasie in C major, Op. 17
F. Liszt: Sonata in B minor, S 178
Pianist Katja Sinkovič, born in 1986, studied at the Ljubljana Academy of Music under Tomaž Petrač, Andrej Jarc and Vladimir Mlinarič. In 2010, she was admitted to English pianist Martin Hughes' class in Vienna; in 2011 she continued her studies with Noel Flores in Vienna; since the 2012/2013 academic year, she attended the class of Michael Krist.
She won the gold plaque at the Dr. Roman Klasinc international competition in Maribor in 1997, and also won two second prizes in Italy. She performed with the Opera and Ballet of the Ljubljana SNT and conductor Marko Gašperšič at the Marjan Kozina Hall of the Slovenian Philharmonic, in the piano concerto in B-flat minor by Tchaikovsky. Katja also performs at recitals, and within the EPTA (European Piano Teachers Association) recital cycle in 2012, she has had three solo performances in Slovenia.
Last year, she was the first to perform new Slovenian pieces by composers Janez Matičič, Jaka Pucihar, Tina Mauko and pieces by Igor Štuhec and Peter Kopač.
Related events