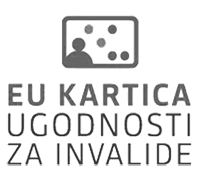 Free tickets for the concert are available at Križanke Box Office.
Karol Mastalerz, saxophone (Poland)
Sae Lee, piano (Japan)
Domen Koren, saxophone
Sae Lee, piano (Japan)
Programme:
A. Waignein: Rhapsody
W. Chałupka: Empusa
P. Swerts: Klonos
***
V. David: Sillage, for soprano saxophone solo
N. Šenk: Impetus, for alt saxophone and piano
V. David: L'éveil de la toupie, for alt saxophone and piano
Karol Mastalerz is currently studying saxophone at the Frédéric Chopin Academy of Music in Warsaw with Prof. Paweł Gusnar, a member of the Nemesis Saxophone Quartet. He graduated with honours from the Zenon Brzewski School of Music, and also studied at the Musik und Kunst Privatuniversität in Vienna in the class of Michael Krenn. He has performed at numerous festivals and concerts in the most prestigious halls in Poland, including the Polish Radio Concert Hall in Warsaw, the NOSPR in Katowice and the Teater Nowy in Warsaw. He has established himself as a solo saxophonist, as confirmed by his participation and prizes in competitions all over Europe – in Poland, Dinant, Ljubljana, Zagreb, Opole, Szczecinek, Dąbrowa Górnicza, and many others. His most important prize is the second prize at the prestigious international saxophone competition SAXGO 2022, held in Nova Gorica. He is also an experienced chamber musician who frequently performs in trios, saxophone quartets, contemporary music ensembles (Chain Ensemble) and orchestras (Sinfonia Varsovia, Polish Radio Orchestra). He is a recipient of the Youth Poland 2018 scholarship funded by the Ministry of Culture. His repertoire ranges from the Baroque to the contemporary.
Saxophonist Domen Koren began his musical career with Prof. Betka Bizjak Kotnik at the Moste-Polje Music School and continued his studies at the Conservatory of Music and Ballet in Ljubljana in the class of Prof. Lev Pupis. After passing the entrance exams in Munich and Ljubljana, he began his studies at the Conservatory of Music in Ljubljana, graduating summa cum laude with Prof. Matjaž Drevenšek. He completed his studies with a specialisation with Prof. Vincent David at the Royal Conservatory in Brussels, and studied with renowned professors (Joonatan Rautiola, Antonio Felipe Belijar and Mariano García) during his education. He is a multiple first prize and golden plaque winner at major competitions at home and abroad and has also performed as a soloist with the RTV Slovenia Symphony Orchestra, the Chamber String Orchestra of the Academy of Music, the Gran Canaria Chamber Orchestra, the Slovenian Armed Forces Orchestra, and the Slovenian Philharmonic Orchestra. In addition to teaching at various music institutions, workshops and master classes in Slovenia and abroad, he is an active member of several chamber ensembles, with which he has appeared at important concerts, recitals, festivals, world congresses and other musical events across Slovenia and Europe. He has also played in the symphony orchestra of the Sibelius Academy in Finland and, after successful auditions, has been invited several times to join world-renowned youth orchestras such as the Gustav Mahler Youth Orchestra (GMJO), the European Union Youth Orchestra (EUYO) and the renowned Schleswig-Holstein Festival Orchestra (SHFO), with whom he performed at the famous Elbphilharmonie in Hamburg, and at the 100th anniversary of the end of the First World War in Paris. As a member of the artistic committee of the Sekvoja Cultural Association, he is involved in the organisation and direction of various international festivals and master classes. He actively collaborates with national and international composers who have dedicated several of their works to him, which he has also premiered. He was awarded the Prešeren Academic Award and is a scholarship holder of the Ministry of Culture of the Republic of Slovenia.
"Sae Lee is one of the most sought-after collaborative pianists of her generation. Her ability to interact with other musicians with exceptional instrumental and artistic level captivate audiences." (Mainich newspaper)
She appeared at important festivals and events such as Piano festival Enghien (France), International conference Nevada-Semipalatinsk organized by Kazakhstan government & UNESCO and Japanese National TV program Classic-club. As soloist she performed with a number of orchestras worldwide including the Sofia Philharmonic, Kansai philharmonic and Slovenian philharmonic orchestra. Her collaboration is not only with musicians but also with well-known ballet dancers like Aurélie Dupont (director of Paris opera ballet) and Kevin O'Hare (director of The Royale Ballet).
After studying at the University of Music TOHO-Gakuen, Continued her studies of Piano and Chamber music at the Conservatoire National Supérieur de Musique de Paris with Michel Beroff and Eric Le Sage. In June 2007 and 2008 she graduated with the highest marks. She was a winner at many national and international competitions, including the International Competition of Citta di Padova, the International Piano Competition of Albert Roussel. Sae is currently employed at the Ljubljana Academy of Music.