View video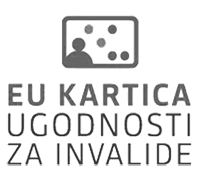 Note: This information pertains to a past event. For the most up-to-date information, please check
our calendar
.
Free tickets for the concert are available at Križanke Box Office.
Programme:
A. Tansman: Variations on a Theme of Scriabin, Op. 3
M. Guliani: Sonata in C major, Op. 15
***
I. Petrić: Notturno sferico
J. S. Bach: Prelude, Fugue and Allegro in D major, BWV 998
N. Coste: Le départ, Op. 31
Jaka Škoberne began learning the guitar at Lendava Music School when he was six years old, initially with Vojislav Slijepčević and then with Dušan Stojanović. After completing his primary education in Črenšovci and passing a musical aptitude test, he was admitted to the Maribor Conservatory of Music and Ballet, where he studied for four years with Vojko Vešligaj. While a student he participated in various national and international competitions in Slovenia and abroad. His best results were in competitions such as the Guitar Open Festival in Subotica in 2012 where he won first prize, the gold award; Temsig 2017, guitar duo, golden plaque; Svirel 2018, gold award; Golden awards at the Krško Guitar Days in 2013, 2014, 2015, 2016, and 2018; and a first prize, gold plaque and special diploma for the best performance of a compulsory piece and the best performance of a work by a Slovene composer in the guitar duo category at the TEMSIG (Young Musicians of Slovenia) competition in 2020. He has also attended a variety of seminars and masterclasses with notable teachers such as Miloš Janjić, Paolo Pegoraro, David Pavlovits, Nejc Kuhar, Mak Grgić, István Römer, Jure Cerkovnik, Jimmy Liu and Hugo Fernando González Zurita and others. After completing his studies at the Conservatory in Maribor he enrolled at the Ljubljana Academy of Music, where he is currently taught by Tomaž Rajterič.