View video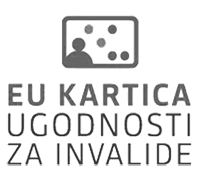 Free tickets for the concert are available at Križanke Box Office.
Programme:
J. S. Bach: Partita No. 4 in D major, BWV 828
F. Liszt: Valse oubliée No. 1, S. 215
J. Brahms: Fantasies, Op. 116
***
R. Schumann: Fantasiestücke, Op. 12
M. de Falla: Danza del molinero from El sombrero de tres picos
Irene Palencia (1999) began learning to play the piano under Javier Cembellín at the Jacinto Guerrero conservatory in Toledo (Spain), studies which she finished with distinction. In 2017 she continued her training at the Madrid Royal Conservatory under Elena Orobio. Irene later graduated in Spanish literature from the Universidad Complutense in Madrid. She undertook further musical training and learned to play chamber music at the Karol Szymanowski Academy in Katowice. In 2017 she received the Erasmus+ grant. In 2015 she performed a piano recital at the Piano Mora Klavierhaus in Passau (Germany), where she played a repertoire of Spanish music. Irene has been a guest performer on numerous stages in Spain and abroad, such as the Madrid Royal Conservatory, the Budapest Music Center, the Real Academia de Bellas Artes de San Fernando (Madrid), the Matadero Madrid Cultural Hall, and the Music and Patrimony Days (Toledo). Irene is currently continuing her education at the Franz Liszt Academy of Music in Budapest under Péter Nagy. Since 2016 she has also been an active member of Momentum Toledo, which allows her to participate in different cultural projects in the field of music and other arts.
Javier de Diego, born in 1999 in Madrid, graduated with distinction in piano and chamber music under Xabier Sukía. He completed his post-graduate studies in viola. Javier graduated with the highest marks with a piano performance at the Madrid Royal Conservatory of Music under Ana Guijarro and Patrín García-Barredo. In the years 2019 and 2020, he received an Erasmus+ grant, with the help of which he continued his musical training at HMDK Stuttgart under Moritz Winkelmann. Since last year he has been completing a master's study programme at the Franz Liszt Academy of Music in Budapest under András Kemenes and Péter Nagy. Javier has received multiple international awards that have enabled him to perform at prestigious venues in Spain, Germany and Hungary. Since 2021 he has also been the recipient of a grant from the International Academy of Music in Liechtenstein. Renowned pianists who have helped Javier perfect his piano technique include Eldar Nebolsin, Claudio Martínez-Mehner, Kristian Bezuidenhout, Kennedy Moretti and Josep Colom.
After completing her studies at the Conservatorio Profesional de Música Xoán Montes Lugo, the Galician pianist Andrea Vilar (1997), continued her musical training at the Escola Superior de Música de Catalunya (ESMUC) in Barcelona under Jordi Camell. During this time she received a special prize awarded by the regional government. A year later she perfected her technique under Kennedy Moretti. At the same time she completed a master's degree in musical research at the Valencian International University. Together with the Basque soprano Maite Arciniega she founded the Lieder duo Liliak in 2018. They have performed at different venues all over Spain, and in 2019 won a prize at the Piano Meeting Festival 2019. Andrea is currently continuing her training at the Franz Liszt Academy of Music in Budapest under András Kemenes. During her studies she has regularly played chamber music and undertaken masterclasses held by professors such as Pierre Laurent Aimard, Rita Wagner, Eldar Nebolsin and Cibrán Sierra. Andrea is also very interested in new concert forms in which a connection is created between the audience and the stage.