7. September - 22. September 2022
Križevniška Church, Križanke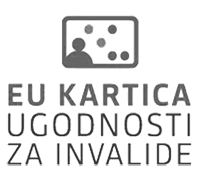 Opening hours of the exhibition:

Monday–Friday:
10.00 am–4.00 pm
Tone–Anton Demšar (Ljubljana, 1946 – Sveta Trojica nad Dobom pri Domžalah, 1997) showed creative commitment and a dedicated search for new approaches in expression and content while still a student at the Academy of Fine Arts, where he developed as a sculptor and artist under the aegis of remarkable sculptors and teachers: Zdenko Kalin, who taught him traditional and classical sculpture, and the subtle moulding of the female body, Drago Tršar, an intuitively in-depth modernist who sculpted by uniting different figures in varied geometrical aspects, and above all Slavko Tihec, an incredible explorer of shapes, messages and materials, who went as far as neoconstructivist rational discourse and who had the greatest influence on him and encouraged him to transform and assemble forms in closed premises, to search for organic, abstract or geometric forms that were masterfully shaped in soft clay by his hands, which left their traces, imprints and shapes. The clay that offered him its primeval nature became his preferred material for sculpture: "Nowadays there are so many materials available to sculptors, many artificial materials – and yet it is above all clay that attracts me. It makes expression possible, it is primeval, it somehow suits us Slovenians. Perhaps I feel called to somehow continue shaping something what was formed centuries ago" (Tone Demšar, December 1977). Almost all his opus was made from clay, which he fired and patinated, and finally also painted, and only occasionally, when the content and composition demanded it, did he add primarily wood and rope, as well as rice straw. Demšar's opus, which underwent changes in both content and form, but nonetheless displayed logical growth and development from concealed symbolism to increasingly indicative associativity in the course of twenty-five years, was highly visible, accepted and rewarded in the Slovenian art world from the mid-1970s until Demšar's death. This was undoubtedly aided by his cooperation and joint exhibiting with the most important Slovenian avant-gardist association, the Grupa Junij of the late 1960s and 1970s and also the early 1980s, which successfully erased the dividing lines between different media and emphasised the combination of different artistic genres, in which Demšar's unique engaged satire, which revealed and drew attention to current social and political problems, was undoubtedly expressed. His opus, which we can divide into at least three distinct periods or cycles, therefore emphasised clay as the material which through kneading and squeezing, pressing and deforming, cutting and assembling, transforming into flat shapes or the fullness of volumes, can eloquently and convincingly capture the abstract yet always persuasive organic form, and often also the stylised and deformed human figure, preferably just the face, which in his creative arc grew out of contentthat evoked, tormented, persuaded and encouraged it. Works of different sizes were created, both sculptures and reliefs, as the sculptor wrote: "The creator, one more, the other less sensitive, must accept all kinds of stimuli and impulses from their near and distant environment. However, impressions that accumulate are the driving force of expression. What kind of impressions are they? They are mainly reflections and expressions of this time and space. Out of the long line of such impressions, one stands out in particular – and especially for me – the packaging, under which we are increasingly being buried. It is the kind of element that we come across practically at every step. I have expressed this not-so-recent phenomenon in artistic language".
The exhibition we have prepared as part of the Ljubljana Festival and which will be set in the Baroque ambience of the former church of the Teutonic Order, cannot present a wide selection of his work as there is not enough space; however, thanks to the help and understanding of the Demšar family, which keeps his legacy, we have nonetheless chosen some outstanding works that express all the crucial characteristics and indicate the development of his sculptural language, eloquently rounding off his creative period from 1978 to 1991: "Composition" (1978), "Pallets" (1979), "Fruit" (1982), "Walkman" (1983), "Self-portrait" (1984), "Packaging with rope" (1984), "Antimuse" (1985), "Peace" (1985), "Window" (1988) and "Capital" (1991). These chosen works also show us that the sculptor is drawing from modernism as he "constantly purifies, chooses incentives with extreme strictness; both in terms of content, and to some extent also in a literary sense, making him simply popular, he masters the expressive range from irony to social critique", as Peter Krečič wrote (in 1996), finishing his assessment with the finding "that his sculpture is inventive, internally homogenous and despite the classic technique he nurtures, the object he is working on is integrally so fresh and attractive that it may justifiably be ranked amongst the most distinct phenomena of Slovene sculpture from the 1970s and 1980s".
The exhibited works show us the developmental path, which he began with "compressions", "cross-sections" and "compositions" in the 1970s, when he opened up to both the organic and the inorganic world, expressing numerous tensions and pressures, which this world is evidently full of, and the artist is exceptionally sensitive to them but expresses them in a stylised and abstracted language, emphasising the surface – we could call it skin – the structure, composition and rhythm of the object he is conceiving. He would often also tie up his "compositions" and lay them in rice straw or a wooden crate. He devised them in such a way that by cutting parts of them away he uncovered different layers and spatial effects expressed by hollowed out forms, and studied the specifics revealed in the process, which showed him new possibilities that he later used to good effect in his "cross-sections". This shows how deliberately the path of his development ran. In 1987 I wrote: "Tone Demšar first forcibly pressed and exerted intense pressure on skilfully shaped small clay bottles, pots, tubular 'plants' and fruits. Deformed in this way he either left them on their own when he was interested in the deformation itself without looking for its origin, or he locked them into wooden frames, tied them with a rope and bound them in sackcloth." In the 1980s, when tactility and an emphasised sculptural manuscript became evident, he increasingly enriched his sculptural expression with new motifs in form and iconography – without any dramatic leaps in terms of content and style, after he had fully mastered the potter's wheel and become acquainted with various pitfalls and uncovered technological particularities and possibilities. Just like in the beginning, he also drew from nature in this creative period, but increasingly also from man and the tradition of western European civilisation, so his sculptural searches later showed a strong need for human presence and decision, when the search turned to the union of semi-industrial forms with anthropomorphic ones. Characteristic forms emerged when figures expressed a specific dimension of the synthesis of the figure and the material, original in its industrial usability and purpose, transformed by the sculptor's hand into a satirical or mischievous expression and persuasive form, when pressed and deformed figures emerged from the industrial hollow brick. The political and social circumstances of the environment in which he worked called for increasingly grotesquely coloured and symbolically interpreted motifs. However, art critics maintain that at the end of the 1980s and the beginning of the 1990s Tone Demšar opened up to new motifs and ideas and to a more personal and individually profiled expression. Although he remained faithful to himself at the core, in his new searches he increasingly opened himself up to an internally deeply felt figuralism, realised through expression, which talks about his immeasurable sadness, about human vulnerability and impairment, about life and death, and all in an observably sophisticated way. He finished his expressional credo with the common human theme of mourning widows and women in windows: as though aware of his departure; as though predicting the pain that would remain; as if knowing what tomorrow would bring: "In the moment in which he had acquired a certain skill, he noticed that he had opened up another field in which everything he had been able to express before had to be told differently" (Maurice Merleau-Ponty). We do not know how Tone Demšar would have spoken from here onwards. He left us aged 51. Twenty-five years ago this year. And in the years he spent with us he created much. The words he spoke in December 1977, two years after completing his specialisation at the academy, are eloquent: "I feel that you lose courage and the will to begin new adventures, new searches, if you are employed and your material needs are satisfied. And you also cannot work enough to be truly present in the artistic world".
Many experts on modernist and contemporary art wrote about his creative opus while he was still alive and also after his untimely death, writing both about the works he exhibited together with Grupa Junij, and his works in other joint exhibitions and also many independent presentations. They also wrote about his public works (e.g. the monument to miners, Senovo, 1986; the commemorative plaque for Srečko Kosovel, Ljubljana; the commemorative plaque for Mahr, Prešeren, Chrobath, Ljubljana, 1993), which he, like many other Slovenian sculptors in the second half of the twentieth century, tackled with artistic interpretation, masterfully capturing the purpose and message, always based on artistic language, which carries in itself the artist's characteristics and recognisable features.
dr. Nelida Nemec