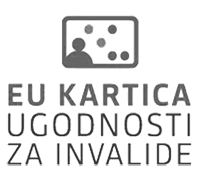 Conductor: RICCARDO MUTI
Soloists: Tatiana Serjan, soprano; Daniela Barcellona, mezzo-soprano; Saimir Pirgu, tenor; Riccardo Zanellato, bass
Luigi Cherubini Youth Orchestra; Slovenian Philharmonic Orchestra; musicians from: Berliner Philharmoniker, Chicago Symphony Orchestra, Orchestra of Fondazione Teatro Lirico Giuseppe Verdi Trieste, Orchestra of Philharmonic from Sankt Petersburg, Orchestre National de France, Orchestre Symphonique du Théatre Royal de La Monnaie,  Philharmonia Orchestra, London, Wiener Philharmoniker
Slovenian Chamber Choir; Choir of Academy of Music, Ljubljana; Choir Friuli Venezia Giulia; Choir of Fondazione Teatro Lirico Giuseppe Verdi Trieste
Choir counductor: Cristiano Dell'Oste
One of the most prominent conductors in the world, Riccardo Muti, and his musicians will perform one of the most beautiful works of music, Verdi's Requiem, in Kongresni trg square in Ljubljana.
Muti was also a personal friend of the genius Kleiber, who was quite well connected with Slovenia. Ten years ago, he conducted the Slovenian Philharmonic in commemoration of the deceased maestro, and Bernarda Fink, Slovenian mezzo-soprano singer, joined him. This year, this occasion will be even more solemn and glorious, since the concert will be performed in one of the most beautiful squares in Slovenia.
The origins of this work by Verdi are quite extraordinary. After Rossini's death, some composers, encouraged by Verdi, decided that each would write one phrase of a requiem, and Verdi composed the "Libera me" phrase. The entire work had never been performed in such a form, so the composer decided to compose other phrases. Thus, the world of music gained one of the greatest pieces of art and one of the deepest and most convincing religious works.
Concert commemorating the 10th  anniversary of the death of Carlos Kleiber.
In honour of the Italian Republic Presidency of the Council of the European Union.
Standing-room tickets available for 9 € only the day of the event; standing-room-only for children under 14 for free.
More info: www.riccardomutimusic.com
Related events