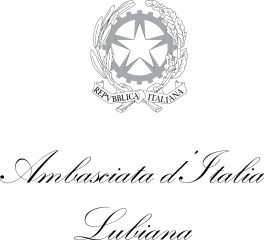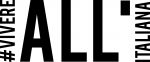 Pre-sale ended on May 3 2019. Join Festival Ljubljana Club and get 10% discount at ljubljanafestival.si/klub/. Discount does not apply on the day of the event.
Verdi: LA TRAVIATA, opera
Teatro Regio Torino
A timeless love story and incomparable melodies place La Traviata at the very pinnacle of the standard opera repertoire. The libretto by Francesco Maria Piave is based on the controversial novel La Dame aux camélias by Alexandre Dumas fils. Verdi completed his masterful score in a burst of creative enthusiasm in less than two months. Although the premiere of the opera at the Gran Teatro La Fenice in 1853 was met with jeers and whistles, it achieved success the following year at the smaller Teatro San Benedetto and went on to become one of the most popular operas in the world. The dramatic and emotional story, set in the easy atmosphere of Paris salons, revolves around the distressing situation faced by a famed courtesan, Violetta, with whom a young nobleman, Alfredo, falls in love. On this occasion La traviata will be performed by famous Teatro Regio Torino, with the lead roles of Violetta and Alfredo sung by sopranos Maria Mudryak, Irina Dubrovskaya and tenor Giulio Pelligra.
---
Donato Renzetti, conductor
Henning Brockhaus, director and light design
Valentina Escobar, choreography
Josef Svoboda, set design
Benito Leonori, sets revived by
Giancarlo Colis, costume design
Andrea Secchi, chorus master
Teatro Regio Torino Orchestra and Choir
Cast:
Violetta Valéry, a courtesan: Maria Mudryak (28. 8.), Irina Dubrovskaya (29. 8.)
Alfred Germont: Giulio Pelligra
Giorgio Germont, Alfredo's father: Giovanni Meoni
Flora Bervoix: Elena Traversi
Annina, maid: Ashley Milanese
Gaston, Alfredo's friend: Luca Casalin
Barone Douphol: Paolo Maria Orecchia
Marchese d'Obigny: Dario Giorgelè
Doctor Grenvil: Mattia Denti
Giuseppe, Violetta's servant: Alejandro Escobar (28. 8.), Luigi Della Monica (29. 8.)
Flora's servant: Marco Sportelli (28. 8.), Franco Rizzo (29. 8.)
Comissioner: Giuseppe Capoferri (28. 8.), Riccardo Mattiotto (29. 8.)
---
"In the summer of 2019, as in its previous edition, the Ljubljana Festival will once again receive the visit of one of the finest Italian Opera Houses. Therefore, I am deeply grateful to the Festival Director for the invitation extended to the Teatro Regio Torino, in order to host in the capital city of the Republic of Slovenia one of Italy's outstanding treasures in the arts. The performances of Giuseppe Verdi's La traviata, scheduled at the end of August, result from the collaboration between the Ljubljana Festival, the Italian Embassy and the Italian Cultural Institute in Slovenia, with the support of the Italian Ministry of Foreign Affairs and International Cooperation. Such performances are made possible thanks to the implementation of the agreement between the Governments of Italy and Slovenia on cooperation in the fields of culture and education. I hope that all festivalgoers can fully enjoy the two events, as well as the other expressions of Italian culture presented in this year's extraordinary Festival programme."
Paolo Trichilo, Italian Ambassador to Slovenia
Video