17. September - 21. September 2014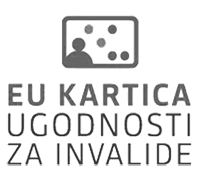 After the Ivan Tavčar's novel
Director: Vojko Anzeljc
Music: Matjaž Vlašič
Orchestration: Anže Rozman
Lyrics: Janez Usenik
Conductor: Simon Dvoršak
Choreography: Miha Krušič
Title roles: Matjaž Robavs, Nina Pušlar, Jure Ivanušič, Maja Martina Merljak, Alenka Kozolc Gregurić, Ana Grasselli, Domen Križaj
Executive producer: Gorazd Slak
Producer: Miša Stanko Lukašev
Blossom in the fall is a story by Slovenian author Ivan Tavčar (1851 – 1923). The story is about love between a succesfull man living in the city and a young humble farmers daughter. It's a story of contradictions between restless life in the town and the peace of country life. Story was written in 1917, but could be easly depicted into the present times. In 1973 director Matjaž Klopčič shot one of the most famous movies in Slovenian history, following the words of the story.
It has never been put to stage as a musical. The libretto of the musical strictly follows the literary work, but it does not skip the opportunity to connect to present reality, musical parts are nostalgic and romantic, interpreted by some of the most famous Slovenian singers.
»She came late; as it happens with the blossom in the late fall. She bare no fruit as the blossom in the fall can not. If you're willing to listen I shall reveal it all.«
Ivan Tavčar
10% discount at Križanke Box Office upon submission of a ticket for any event of the 62nd Ljubljana Festival. Other discounts that apply for the Ljubljana Festival are not valid for the musical.