In corporation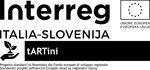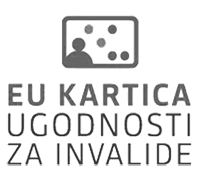 Note: This information pertains to a past event. For the most up-to-date information, please check
our calendar
.
Programme:
G. Tartini:
Sonata in D minor, B.d3
Sonata VI in E minor, B. e1
Sonata XXIV in D major, B.D
Sonata XVII in D major, B.D2
Sonata VII in A minor, B.a1
The Trieste-born violinist and violist Črtomir Šiškovič has been devoting himself exclusively to the performance of Baroque music for more than two decades, and uses a violin and bow from that period. His repertoire centres on the works of Giuseppe Tartini and his pupils, whose compositions he has been carefully studying and recording for a number of years. Particularly worth mentioning is his outstanding recording of all 31 of Tartini's sonatas for violin solo. A graduate of the Giuseppe Tartini Conservatory in Trieste and the Hochschule für Musik in Cologne, he also studied with Franco Gulli at Indiana University in Bloomington. He has performed as a soloist with the RTV Slovenia Symphony Orchestra, the Orchestra Sinfonica A. Toscanini di Parma, the Orchestra Sinfonica di Sanremo, the Slovenian Philharmonic, the St Petersburg Philharmonic and the Rheinische Philharmonie, and also with the Budapest Chamber Orchestra and the Cappella Istropolitana of Bratislava. He is an accomplished chamber musician who has recorded for both Slovene and Italian radio and television channels. He has performed concerts throughout Europe and in the USA, Japan, China andMongolia. In 2001 he won a Prešeren Fund Prize as a member of the Tartini Quartet. In recent years he has also dedicated himself to conducting.
Concert is part of the European cross-border project "tARTini", which brings together institutions in Piran, Ljubljana, Trieste and Padua with the aim of stimulating cultural tourism and promoting cultural heritage.
In corporation