View video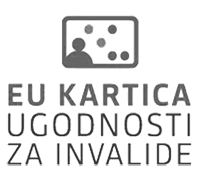 Free tickets for the concert are available at Križanke Box Office.
Con Gaio flute quartet
Annemarie Glavič, Jana Rumpf, Polona Šuligoj, Maruša Alegro, flutes
Giulio Greci, violin
Sae Lee, piano
Programme:
W. A. Mozart, arr. F. Michael: Divertimento, K. 136
J. Lauber: Visions de Corse, Op. 54
E. Bozza: Three pieces for four flutes
***
S. Prokofjev: Violin Sonata No. 2 in D Major, op. 94bis
E. Ysaÿe: Caprice d'après l'étude en forme de valse de Saint-Saëns (Op. 52, No. 6)
Members of the Con Gaio flute quartet are flautists from all over Slovenia, namely Annemarie Glavič, Jana Rumpf, Polona Šuligoj and Maruša Alegro, students at the Ljubljana Academy of Music who are united in their love of playing music together. The quartet has existed since 2020 under the guidance of Karolina Šantl Zupan.  The members of the quartet, who like to liven up their programme with several types of flutes such as the piccolo, alto, and bass flutes, won first prize at this year's national TEMSIG (Young Musicians of Slovenia) competition in the category of chamber groups with wind instruments.
Giulio Greci studied at the "Jacopo Tomadini" Conservatoire in Udine, at the Ljubljana Academy of Music under Vasilij Meljnikov, and is currently continuing his studies at the Conservatorium van Amsterdam under Ilya Grubert and at the W. Stauffer Academy in Cremona, where he was invited by Salvatore Accardo. He has participated in numerous masterclasses with distinguished teachers such as Stefan Milenković, Roman Simović, Gordan Nikolić, Lukas Hagen, and Igor Volochine. He has received several first prizes at national and international competitions, including the TEMSIG national competition and first absolute prize at MLADI VIRTUOZI (Young Virtuosi), Zagreb 2021. He was chosen in 2016, 2017, and 2018 to be concertmaster at the National Orchestra of Italian Conservatories, with which he played in many theatres and venues such as the Teatro Petruzzelli in Bari, the Arena in Verona, the Italian Embassy in Vienna, the Maggio Fiorentino theatre in Florence, and Festival Ravello. As a soloist, he has performed with the Udine conservatoire orchestra, AUDiMuS orchestra and will perform with the Slovenska Filharmonija in January. He also enjoys playing in chamber music groups, such as the Greci-Fusi duo and Florestan Quintet.
Sae Lee is a graduate of the Toho Gakuen School of Music in Tokyo, where she studied with Kazuhiko Nakajima and Etsuko Tazaki. In 2007 and 2008 she graduated with distinction in piano and chamber music from the Conservatoire National Supérieur de Musique de Paris. Her teachers there were Michel Beroff, Eric Le Sage, and László Hadady. She has won 9 first prizes in international competitions, including first prize at the Città di Padova International Competition (Padua, Italy) and a first prize at the Albert Roussel International Piano Competition (Sofia, Bulgaria). As an active chamber musician, she works with the saxophonist Miha Rogina, with whom she performs around the world as Duo Kalypso. Sae is piano accompanist to Aurélie Dupont, prima ballerina and director of the Paris Opera Ballet. She has given several television and radio broadcasts in Japan and Europe. Sae Lee is currently employed at the Ljubljana Academy of Music.