View video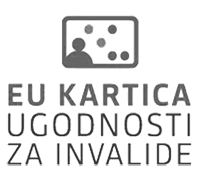 Note: This information pertains to a past event. For the most up-to-date information, please check
our calendar
.
You can get your free ticket for the performance at Križanke Box Office.
Musical guest: Murat
Artistic team:
Miha Podrepšek, choreography and direction
Petra Horvat, dramaturgy and assistant choreographer
Lea Čehovin, sound design
Katja Klepec Štalec, costume design
Smetumet, set design
Kolja Gombač, author of The City of Hugs story
In the project entitled Committed to Steps, children will this year again be able to enjoy dancing, singing and acting, and after a week of practice sessions with the creative team they will take you on a journey to the City of Hugs. The workshops will be held from Monday, 22 August until Friday, 26 August in the morning hours at the Soča University Rehabilitation Institute (URI Soča), and the closing event will take place on 29 August at 6 pm in the Križanke Summer Theatre. As every year, free entry tickets will be available for the event.