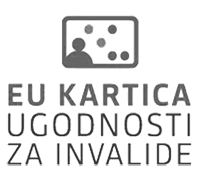 Conductor: Uroš Lajovic
Soloists: Aida Čorbadžić, Marko Cvetko, Ivo Yordanov
Slovenian Philharmonic Orchestra; Orchestra and the Choir of  The SNT Opera and Ballet Ljubljana; Slovenian Chamber Choir; Academic choir Ivan Goran Kovačić; Choir of The National Theatre Sarajevo
At the opening of the 62nd Ljubljana Festival, over 300 musicians will perform one of the most brilliant scores of the 20th century, Carmina Burana, the cantata by German composer Carl Orff.
Following the inspiring performance of the composition on 8 June 1937, the author wrote to the publisher: "Everything I have written to date, and which you have, unfortunately, printed, can be destroyed. With Carmina Burana, my collected works begin."
The cantata, actually intended for a scenic performance, consists of 24 songs and is composed for an orchestra, choir and three soloists. The majority of the texts date to the 11th and 12th centuries and are in Medieval Latin, Middle High German and Old French. It presents a wide range of themes: happiness, prosperity, the transience of life, spring, pleasures, and the dangers of drink, gambling, gluttony and lust.
Despite the composition being initially written for a stage performance, its music is so convincing, witty and colourful that nowadays it is usually performed on concert stages.
This performance will combine two orchestras, three choirs, three soloists, the Bosnian soprano Aida Čorbadžić, the tenor Marko Cvetko and the baritone Ivo Yordanov. The baton will be taken by the experienced and always convincing maestro Uroš Lajovic.
Standing-room tickets available for 5 € only the day of the event; standing-room-only for children under 14 for free.
Related events