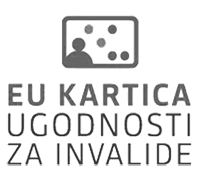 Note: This information pertains to a past event. For the most up-to-date information, please check
our calendar
.
Carmina Burana is a cantata written between 1935 and 1936, consisting of 34 songs, which date back to the 13th century and touch on the themes of health, wealth and gluttony
In terms of its composition, the cantata is conceived as a wheel of fortune
The work was premiered on 8 June 1937 in Frankfurt and soon became the most recognised work in Germany and Orff's best-known work
Edward Clug is an internationally renowned Slovenian choreographer with Romanian roots
Thanks to his specific style of choreography, Clug has managed to attract international attention and has placed the Maribor Ballet on the international dance map; he has been working with SNG Maribor since 1991
Clug has received numerous national and international accolades for his work, including a Prešeren Fund Prize in 2005, a Glazer Award in 2008 and the Silver Order of Merit in 2022
Artistic director of SNG Maribor Ballet: Edward Clug
Music: Carl Orff
Libretto arrangement: Carl Orff, Michel Hofmann
Original text: Codex Buranus
Slovene rendition of libretto: Benjamin Virc
Assistant choreographers: Tijuana Križman Hudernik, Sergiu Moga
Set designer: Marko Japelj
Costume designer: Leo Kulaš
Lighting designer: Tomaž Premzl
Stage manager: Matjaž Marin
SNG Maribor Symphony Orchestra
SNG Maribor Opera Choir
Chorus master: Zsuzsa Budavari Novak
Répétiteurs: Robert Mraček, Sofia Ticchi

Solo voices:
Nina Dominko, soprano
Martin Sušnik, tenor
Davor Nekjak, baritone
Dancers: Catarina de Meneses, Tijuana Križman Hudernik, Evgenija Koškina, Tetiana Svetlična, Ema Perić, Hristina Stojčeva, Asami Nakashima, Mirjana Šrot, Satomi Netsu, Olesja Hartmann Marin, Mina Radaković, Monja Obrul, Tea Bajc, Ines Uroševič, Beatrice Bartolomei, Nuša Urnaut
Yuya Omaki, Sytze Jan Luske, Gaj Žmavc, Mircea Golescu, Davide Buffone, Matteo Magalotti, Tomaž Abram Viktor Golub, Lucio Mautone, Christopher Thompson, Alexandru Pilca, Aleksandar Trenevski, Andrea Schifano, Maro Vranarič, Luka Ostrež
Orff's most popular work, the stage cantata Carmina Burana, consists of 24 movements, performed by an orchestra (the SNG Maribor Symphony Orchestra), a chorus (Maribor Opera Chorus), and three opera soloists (Nina Dominko, Martin Sušnik, Davor Nekjak). Written by wandering clerics (goliards) in the 11th and 12th centuries, the text is mostly satirical, touching on themes such as life, happiness, spring, drinking, gambling, gluttony and lust. The work will be performed according to a new Slovenian translation by Benjamin Virc. The conductor will be Simon Krečič, the choreographer Edward Clug, the set designer Marko Japelj, the costume designer Leo Kulaš and the lighting designer Tomaž Premzl. The biggest challenge for Clug was to find meaning in the work itself and to avoid duplicating what the music and lyrics already say. The driving force for the choreography, following the various texts, is the parallelism between the cycles of nature, especially the awakening of nature in spring, and human life and desire. The shape that spontaneously emerged was a circle that coincides with the circle of happiness from the first song O Fortuna, formed by 28 dancers, each of them striving for the core of this perfect natural shape.