17. July - 1. August 2017
Free entrance (Chamber concerts) / 15€ (Symphonic concerts)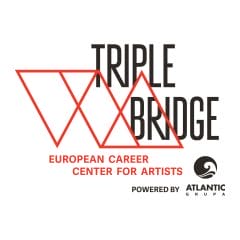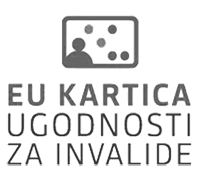 BRANIMIR SLOKAR ACADEMY
CHAMBER CONCERTS
The best participants of the soloists' master classes at the Branimir Slokar Academy
Master classes within the Branimir Slokar Academy offer an active participant a perfect insight into music literature with the guidance of excellent musicians. The programme selection will be done as a result of work during the master class.
17. 7. at 8.00 pm, Grand Hotel Union
Artistic direction: François Benda, clarinet
22. 7. at 8.00 pm, Grand Hotel Union
Artistic direction: Emanuel Abbuehl, oboe
1. 8. at 8.00 pm, Grand hotel Union
Artistic direction: Aleksandar Madžar, piano
Tickets: Entrance free
SYMPHONIC CONCERTS
LJUBLJANA INTERNATIONAL ORCHESTRA
23. 7. at 8.00 pm, Grand Hotel Union
Ljubljana International Orchestra
Živa Ploj Peršuh, conductor
Urška Breznik, soprano
Aljaž Farasin, tenor
Programme:
J. BRAHMS: Tragic Overture
L. V. BEETHOVEN: Symphony No. 4 in B-flat major, Op. 60
R. WAGNER: Siegfried Idyll
G. PUCCINI: Madama Butterfly, Excerpts from the Opera
30. 7. at 8.00 pm, Grand Hotel Union
Ljubljana International Orchestra
Carlo Rizzari, conductor
Programme:
G. ROSSINI: Semiramide Overture
H. BERLIOZ: Roman Carnival Overture, Op. 9
G. VERDI: I Vespri Siciliani Overture
R. SCHUMANN: Symphony No. 2 in C major, Op. 61
Tickets: 15 €
LJUBLJANA INTERNATIONAL ORCHESTRA
In the Ljubljana International Orchestra, young musicians from approximately 35 different countries receive excellent music education and strive to achieve the highest performance level. The orchestra enables international mobility of musicians in Europe and uses the power of music to encourage international dialogue. The Branimir Slokar Academy supports the orchestra's long-term development, providing outstanding young musicians with the invaluable experience of playing in a symphonic orchestra and working with distinguished professors, conductors and soloists. The Ljubljana International Orchestra has performed in Slovenia, Italy, Austria, Croatia, Serbia, the United Kingdom and Spain. Conductors Klaus Arp (Germany) and Živa Ploj Peršuh (Slovenia) have played a significant role in the development of the orchestra that is increasingly gaining recognition among young musicians and professional leading artists across the globe.
ŽIVA PLOJ PERŠUH
»Hard work, talent and expertise have led conductor Živa Ploj Peršuh to becoming an established figure in Slovene music. And she continues to surprise audiences with her fresh and convincing performances.«
Internationally, she has conducted the Baden-Baden Philharmonic Orchestra, the Wurttemberg Philharmonic Orchestra Reutlingen, the Stuttgart Chamber Orchestra, the Plovdiv Philharmonic Orchestra, the Wroclaw Philharmonic and other orchestras. She has collaborated on musical projects in Mannheim and at the Lucerne Festival. In Slovenia, she works regularly with all national orchestras. With her Ljubljana International Orchestra, she toured in Italy, Serbia, Great Britain and Spain. She is the Artistic Director of the Branimir Slokar Academy – educational and artistic programmes for emerging artists. In Slovene National Theater Opera Ljubljana, she recently conducted Strauss' Salome and in Teatro Verdi in Trieste Swan Lake both with great acclaim. She conducted also HeartMeat, a new contemporary dance production of the Slovene National Theater. She conducted Verdi's Otello in January 2016 and Puccini's Madama Butterfly in 2017.
CARLO RIZZARI
Carlo Rizzari has conducted many important orchestras such as the Montreal Symphony Orchestra, the Suisse Romande Orchestra, Graz Symphony Orchestra, the Orchestra of San Carlo Theatre in Naples, Orchestra di Padova e del Veneto, the Orchestra Regionale Toscan, the Orchestra of Bellini Theatre in Catania, the Italian Swiss Orchestra, Pomeriggi Musicali Orchestra in Milan and many others. Since 2006, he is Antonio Pappano's musical assistant at Accademia Nazionale di Santa Cecilia in Rome. He was invited by Claudio Abbado for a concerts series in Bologna and Lucerne with the Orchestra Mozart. He regularly conducts the Accademia di Santa Cecilia Orchestra during the symphonic seasons and for the Family Concerts, working with great soloists. As a belcanto expert he inaugurated the Rome edition of the Belcanto Festival with the Orchestra of the Accademia Nazionale di Santa Cecilia in a successful "Three Tenors of Belcanto Concert" with John Osborn, Barry Banks and Celso Albelo.