Križevniška Church, Križanke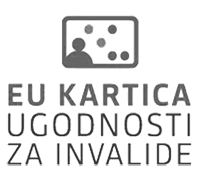 Nikolaj Sačenko, violin
Kiril Rodin, cello
Natalija Rubinstein, piano
Woo Yun Kim, clarinet
Programme
R. Strauss: Trio for violin, violoncello and piano in D major, No. 2
J. Brahms: Trio for clarinet, violoncello and piano in A minor, Op. 114
D. Šostakovič: Trio for violin, violoncello and piano in E minor, Op. 67
The Brahms Trio, a piano trio from Moscow, won the 13th International Chamber Music Competition in the Italian city of Trapani in 1993, and the 1st International Joseph Joachim Chamber Music Competition in Weimar in 1996. All three members of the ensemble are graduates of the Moscow Tchaikovsky Conservatory and Gnessin Russian Academy of Music. The initiative to form a trio came from pianist Natalia Rubinstein. She invited the violinist Nikolai Sachenko and cellist Kirill Rodin to form the trio. Their first public performance was in 1991. Four years later, they became a regular ensemble at the Moscow State Academic Philharmonic Society, and were awarded by the Russian president in 1998 and 2006.
The Brahms Trio have regularly performed in all the important Russian concert halls, and equally successfully in Western Europe, Australia and South Korea. Since 1994, they have been regular guests at the Moscow Autumn Festival, thus joining the best artists, such as Natalia Gutman, the Borodin Quartet, the Moscow Piano Trio, Nikolay Petrov and others.
In 1998, they established a special foundation which is responsible for realising numerous cultural programmes for charity.