Unionska dvorana, Grand hotel Union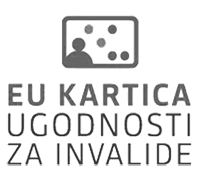 Conductor: Evgenij R. Buškov
Soloist: Veranika Pradzed, cimbale / cymbalom
Programme
W. Kilar: Orawa for String orchestra
V. Kurian: Concerto for Belarusian cymbalom and chamber orchestra
E. Grieg: String Quartet in G minor, Nr. 1, Op. 27, version for chamber orchestra
The State Chamber Orchestra of the Republic of Belarus has been one of the most important Belorussian musical ensembles for over 50 years. It was founded by organist, composer and conductor Oleg Yanchenko, and led by Yury Tzyriuk for over 25 years. The current musical director and conductor is the honoured Russian artist Evgeny Bushkov. Under his leadership, the programme has greatly expanded, and numerous works have been premiered at home and abroad.  Several eminent soloists have performed with this orchestra, such as Nikolay Petrov, Sviatoslav Richter, Mstislav Rostropovich, Elisso Virsaladze, our old acquaintance Alexander Rudin, Alexander Mogilevsky, Paul Badura-Skoda, and conductors Jacob Bergman from the USA, Cristian Florea from Spain.
The State Chamber Orchestra of the Republic of Belarus has been performing all around the world and is always a welcome guest at the most prestigious music festivals.
Evgeny Bushkov was a violinist, and won four major international violin competitions in the 1980s. His conducting debut took place in France in 1999. Later, he was invited as a guest by all the important Russian orchestras, as well as Asian and South American ensembles.
The legendary pianist Paul Badura-Skoda said about Bushkov: "He is one of the best conductors I have worked with in the last decade."
The special feature of the programme this year is undoubtedly Kurian's Concerto for Cymbals and Chamber Orchestra featuring the soloist Veranika Pradzed, since cymbals as a solo instrument accompanied by an orchestra are rare on concert stages.
Related events