View video
Because of bad weather the concert was moved to Wednesday, 1st of July 2020. Time of the beginning remains the same.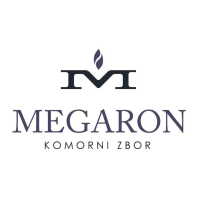 *The Slovenian Philharmonic Orchestra is the resident orchestra of the 2020 Festival Ljubljana
General sponsor:

General media sponsor:

Due to the decree on the temporary general restriction on gathering people in public places and cities in the Republic Slovenia, tickets for the opening of the 68th Ljubljana Festival are currently not available, as we have reached the legally permitted capacities. We will, in accordance with the law, release additional tickets as soon as possible.
Slovenian Philharmonic Orchestra and Choir*
Megaron Chamber Choir
Dubravka Tomšič Srebotnjak, piano
Sabina Cvilak, soprano
Monika Bohinec, mezzo-soprano
Egils Silins, bass-baritone
Rodrigo Porras Garulo, tenor
Charles Dutoit, conductor
Programme:
L. van Beethoven: Piano Concerto No. 3 in C minor, Op. 37
L. van Beethoven:  Symphony No. 9 in D minor, Op. 125, Choral
The first of the magnificent summer concerts dedicated to the 250th anniversary of the birth of Ludwig van Beethoven will include two monumental works by this giant of orchestral music. Beethoven's Third Piano Concerto and Ninth Symphony are in many respects revolutionary works. The fourth movement of the symphony includes a hymn-like setting of Friedrich von Schiller's Ode to Joy, a work extolling unity, brotherhood and love among nations. Stirring performances of these masterpieces are guaranteed, thanks in part to outstanding Slovene and international soloists: Slovenia's first lady of the piano, Dubravka Tomšič Srebotnjak, the Slovene prima donnas Sabina Cvilak and Monika Bohinec, baritone Rodrigo Porras Garulo, born in Mexico and the Latvian bass-baritone Egils Siliņs, a regular guest at opera festivals such as Tanglewood, Savonlinna and Glyndebourne. This event par excellence, which also features the Slovenian Philharmonic Orchestra and the Megaron Chamber Choir, will take place under the baton of famed Swiss conductor Charles Dutoit, who has been the principal guest conductor of the St Petersburg Philharmonic for the past two seasons and was recently the recipient of the Royal Philharmonic Society Gold Medal, the Society's highest honour, awarded for the most outstanding musicianship.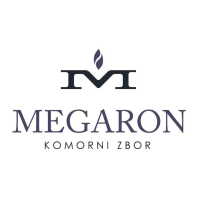 *The Slovenian Philharmonic Orchestra is the resident orchestra of the 2020 Festival Ljubljana
General sponsor:

General media sponsor: