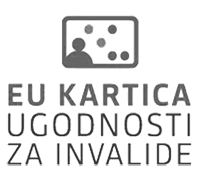 Note: This information pertains to a past event. For the most up-to-date information, please check
our calendar
.
The orchestra brings together musicians from ten Nordic countries: Denmark, Estonia, Finland, Germany, Latvia, Lithuania, Norway, Poland, Russia and Sweden
The members of the orchestra play entirely from memory, without a score, and their approach to performance transcends the boundaries of classical music
Artistic director and conductor Kristjan Järvi comes from a famous European family of conductors (other members include Vallo, Neeme and Paavo Järvi)
Programme:
A. Pärt: Swansong, for orchestra
J. Sibelius: The Swan of Tuonela, tone poem for orchestra, Op. 22/3
P. I. Tchaikovsky, arr. K. Järvi: Swan Lake, dramatic symphony
The Baltic Sea Philharmonic brings together musicians from ten Nordic countries. Each of their concerts is a unique spectacle of sound, light, visual art and choreography. Under the leadership of its Estonian music direcotr and founding conductor, Kristjan Järvi, the orchestra employs innovative inspirations to transform each concert into a unique musical journey. The programme Nordic Swans focuses on a magnificent creature that symbolises purity, inviolability and nobility. Swans populate the Baltic coast and have appeared in the cultures of all Nordic states since prehistoric times. Arvo Pärt is also inspired by swans. The 86-year-old Estonian composer, one of the most influential composers of our time, places great emphasis on spirituality, the laws of nature and the cycle of life. All of this he expresses in his music, which is hypnotic and meditative. Jean Sibelius created his Four Legends from the Kalevala – a four-movement symphonic poem – based on a collection of folk poetry from the northeast of Finland and Karelia (today part of Russia). The third in the series bears the title Swan of Tuonela and is based on the story of a Nordic mythological creature from the underground kingdom of the dead. Tchaikovsky also used the symbol of the swan in his most famous ballet Swan Lake.