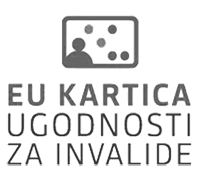 ---
Free tickets for all concerts of the Ljubljana Festival International Piano Competition are available for students, but only upon presentation of a valid student identity card.

When buying tickets for both final evenings of the Ljubljana Festival International Piano Competition, we offer you a 20% discount, which you can claim at Križanke Box Office.
Festival Ljubljana events not only cultivate and educate society and raise cultural awareness, but also provide experiences that broaden one's mental framework. The same spirit will guide the Ljubljana Festival International Piano Competition, which will be the first piano competition on such a scale in Slovenia. Six young pianists will present their exceptional skills and experience in two final evenings. They will introduce themselves to a broader audience by performing a piano concerto with the Symphonic Orchestra of RTV Slovenija, directed by the conductor and pianist Ricardo Castro, the first Brazilian to receive Honorary Membership from the Royal Philharmonic Society. The nomination put him alongside illustrious figures in the history of Western music. He has been influenced by many of the musical personalities that he worked with, including Friedrich Gulda, Alicia de La Rocha, Martha Argerich and Maria João Pires, who performed a series of recitals throughout Europe with him in 2003. Since 2007, he has managed an organisation in Bahia modelled on El Sistema from Venezuela, and he is the conductor and artistic director of the Youth Orchestra of Bahia.