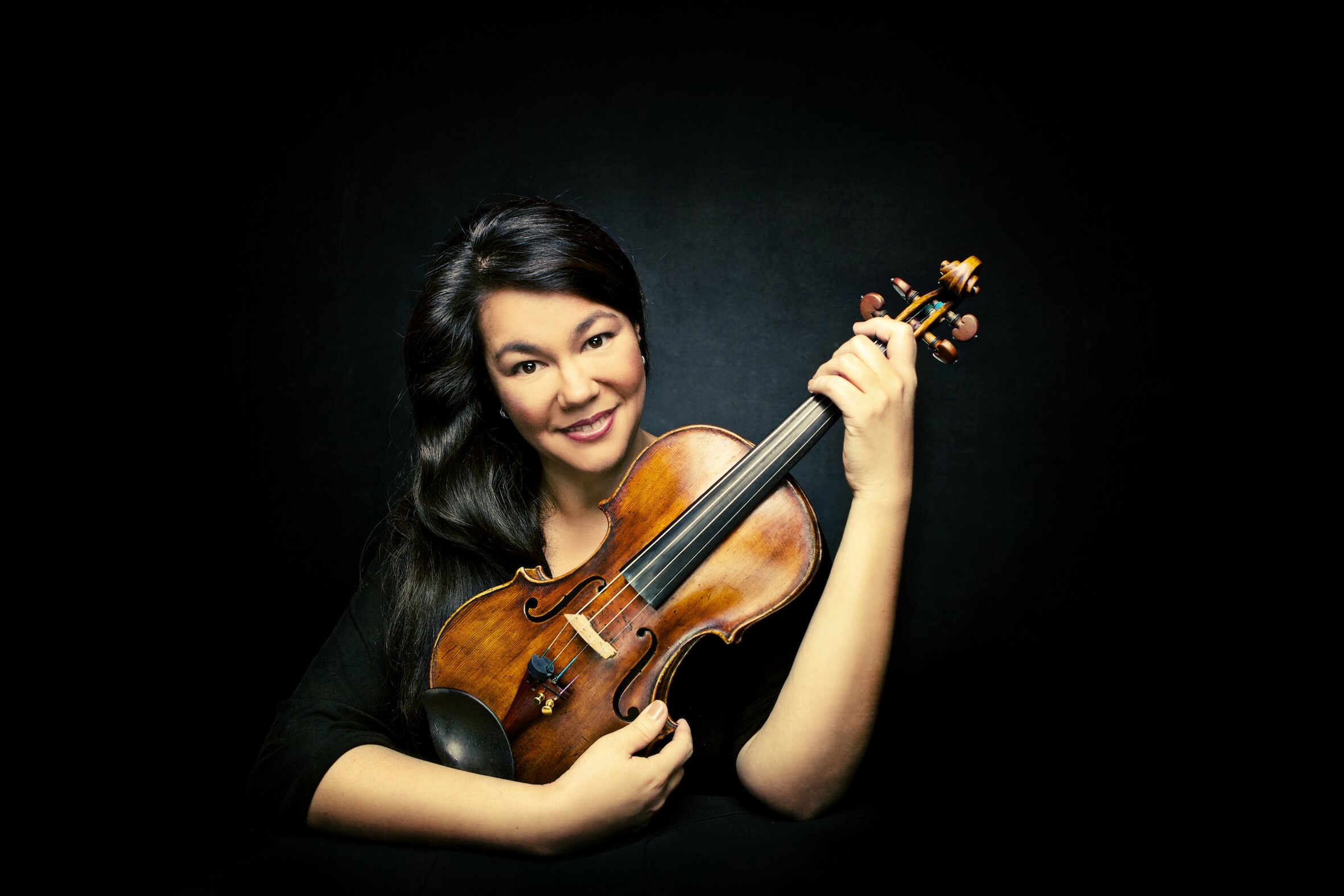 Latica Honda-Rosenberg can be counted among the first representatives of the generation of young violinists who have established themselves in the concert world. Winning the silver medal at The International Tchaikovsky Competition in Moscow in 1998 paved the young violinist's path towards an international career. At the time, the professional magazine The Strad  commented: "Her assurance and strength of will immediately brought Heifetz to mind. Her musical idiom and her playing are eloquent, expressive, sensitive and variegated, or in short: wonderful, uplifting."
Born the child of a Croatian cellist and a Japanese singer, Latica Honda-Rosenberg was raised in Germany and began playing violin at the age of four. Aged nine, she became a junior student at the Hochschule für Musik Detmold under Tibor Varga. She continued her training under Zakhar Bron in Madrid at the Reina Sofía School of Music and at the University of Music Lübeck. She made her orchestral debut in the Berlin Philharmonic in 1989 as part of the series Debüt im Deutschland-Radio (Debut in Germany-Radio), accompanied by the German Symphony Orchestra in Berlin. She has made guest performances as a soloist at the Beethoven Orchestra Bonn, the NDR Radiophilharmonic Orchestra in Hanover, the MDR Leipzig Radio Symphony Orchestra, the Stuttgart Chamber Orchestra, the Lausanne Chamber Orchestra, the Lucerne Symphony Orchestra, the Zurich Chamber Orchestra, the Belgian National Orchestra, the Russian National Orchestra, the Tokyo Symphony Orchestra, the PKO-Prague Chamber Orchestra and the Czech Philharmonic Orchestra. Her concerts with Vladimir Ashkenazy in 2002 led to her being immediately invited back to the Czech Philharmonic, where she carried out multiple performances of Sibelius' Violin Concerto  in April 2005 in the Rudolfinum in Prague.
In addition to the iconic solo concertos of the Baroque period, as well as works from musicians ranging from Mozart, Beethoven, Brahms and Tchaikovsky to Bartók, Shostakovitch and Prokofiev, Latica Honda-Rosenberg also enjoys playing the lesser well-known concertos of Robert Schumann, Erich Wolfgang Korngold and Jacques Loussier. She has given concerts as part of the Salzburg Festival, the Rheingau Musik Festival, the Schwetzingen Festival, the Schleswig-Holstein Musik Festival and the Jerusalem Chamber Music Festival, led by Elena Bashkirova, as well as the festivals in Gstaad and Kuhmo.
Latica Honda-Rosenberg has been recording exclusively for the label Oehms Classics since 2000. To date, she has made three recordings featuring the works of Bloch, Prokofiev (chamber music), Shostakovich and Tchaikovsky (solo concertos). The Strad  selected her recordings of Ernest Bloch's chamber music as CD of the month.
In addition to playing concerts around the world, Latica Honda-Rosenberg has also held a professorship for violin at the University of Music Freiburg since 2003. She has also held a chair at Berlin University of the Arts since 2009. What's more, she also leads masterclasses in Germany, Italy (Gustav Mahler Academy), France, Croatia, Portugal and Israel.