View video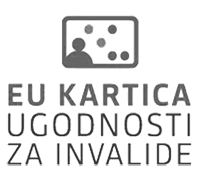 Note: This information pertains to a past event. For the most up-to-date information, please check
our calendar
.
---
Programme:
G. Holst: Selections from the Planets Suite, Op. 32
Saturn
Jupiter
B. Štampe Žmavc/ L. Krajnčan/ L. Krajnčan: Manjka mi manjka
F. Lainšček/ L. Krajnčan/ L. Krajnčan: Ljubezen
F. Lainšček/ L. Krajnčan/ L. Krajnčan: Bila sem srečna danes
B. Rudolf/ M. Vodopivec/ L. Krajnčan: Huda mravljica
L. Krajnčan: Tango
Slovene traditional, arr. L. Krajnčan: Zeleni Jurij
K. Krajnčan, arr. L. Krajnčan: Requiem
J. S. Bach, arr. L. Krajnčan: Brandenburg Concerto No. 3 in G major, BWV 1048
Allegro
Ž. Krajnčan, arr. L. Krajnčan: Oma Desala
Ž. Krajnčan, arr. L. Krajnčan: Sunlight reggae
A. Márquez Navarro: Danzon No. 2
Youth orchestras – like the international Gustav Mahler Jugendorchester – are all about dynamic creativity, enthusiasm for music and the arts in general, forming friendships and helping young musicians progress in their craft. The Slovenian National Youth Orchestra has been performing since 2019 and its members are aged between 12 and 22. Under the artistic direction of the founder and conductor Živa Ploj Peršuh, the Youth Orchestra performed in the International marathon of national youth orchestras from around the world, and it was also one of 14 orchestras, to perform The (Uncertain) Four Seasons – an algorithmic re-composition of Vivaldi's The Four Seasons – at the high-profile climate conference in Glasgow (COP26). The various annual programmes are put together at a multi-day summer orchestra camp led by top orchestra musicians, and they also perform these programmes after the end of the camp. The current programme will present members of the artistic family Krajnčan. Works of English composer Gustav Holst and Mexican composer Arturo Márquez will also be performed at the concert.