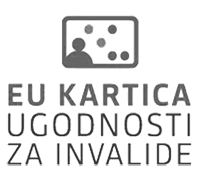 Prima ballerinas, ballet's finest dancers, the best soloists of the Bolshoi Theatre, the Mihailovsky Theatre and the Mariinsky Theatre of St. Petersburg, Deutsche Oper Berlin, English National Ballet and the Dutch National Ballet will dance some of the most beautiful duets from ballets like Cinderella, Onegin, Spartacus, Le Corsaire, La Sylphide, Scheherazade, Don Quixote and more.
Dance duet:
Viktorija Ananjan
Dutch National Ballet Amsterdam, First soloist
Vito Mazeo
Dutch National Ballet Amsterdam, Principal
Yolanda Correa
Norwegian National Ballet, Soloist
Yoel Carreno
Norwegian National Ballet, Principal
Anastasija Gorjačeva
Bolshoi ballet, First soloist
Dmitrij Gudanov
Bolshoi ballet, Principal
Julija Mahalina
Mariinsky Ballet/Principal
Giacomo Bevilacqua
Staatsballett Berlin, First soloists
Liudmila Konovalova
Wiener Staatsballett, First soloist
Gabriel Davidsson
Estonian National Ballet, Principal
Margarita Rudina
St Petersburg Ballet Theatre,  Principal
Dinu Tamazlacaru
Staatsballett Berlin, Principal
RTV Slovenia Symphony Orchestra
Conductor: Aleksander Anisimov
Artistic director and director of the programme: Vasilij Medvedev
Ballet master, stage manager: Stanislav Feco
All ballet lovers may expect a marvellous evening with the best ballet dancers from the Bolshoi Theatre from Moscow, the Mariinsky and Mikhailovsky theatres from Saint Petersburg, the Berlin State Opera and the Dutch National Ballet.
The dancers will present the most wonderful duets and a final performance together from famous ballets by Prokofiev, Tchaikovsky, Khachaturian and others.
The performance will be conducted by Alexander Anisimov, chief conductor of the Belarusian State Academic Symphony Orchestra and the Samara State Academic Opera and Ballet Theatre. The artist has performed in all the important concert and opera houses. He is especially distinguished by his work at the Irish national opera house, where he conducted Wagner's The Ring of the Nibelung, and is the Honorary President of the Wagner Society of Ireland. In 2001, he received an Honorary Doctorate in Music from the National University of Ireland.
Related events