View video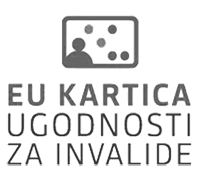 Note: This information pertains to a past event. For the most up-to-date information, please check
our calendar
.
Programme:
F. Schubert: Fantasy in F minor, D. 940
S. Barber: Souvenirs, Op. 28
D. Milhaud: Le bœuf sur le toit, Op. 58
Fabio and Gisele Witkowski are a successful duo, admired by critics and audiences worldwide for their lively and dynamic four-hand performances. The New York Concert Review described them as "displaying a wonderful rubato and exceptionally clear playing with a wonderful sense of tone". In addition to their performing career, they enjoy a varied academic life and frequently participate as guest artists and judges in international piano competitions. The duo will perform stylistically diverse works, beginning with Schubert's Fantasia in F minor, one of the composer's greatest and most original piano works. The fantasy form with four connected movements is a bridge between the traditional sonata and the freely conceived tone poem. This will be followed by Barber's ballet suite of various popular dances with a comic character. The recital will conclude with a piano performance of Milhaud's The Bull on the Roof, which includes over 20 different Brazilian melodies and many Latin rhythms.