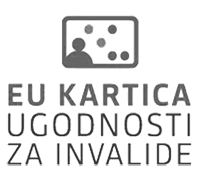 Note: This information pertains to a past event. For the most up-to-date information, please check
our calendar
.
---
Programme:
M. Ravel: Rhapsodie Espagnole
M. de Falla: Nights in the Gardens of Spain, Symphonic Impressions for Piano and Orchestra
***
C. Debussy: Iberia
M. Ravel: Boléro
Lang Lang is a leading figure in classical music today – as a pianist, educator and philanthropist he has become one of the world's most influential and committed ambassadors for the arts in the 21st century. Equally happy playing for billions of viewers at the 2008 Olympic Opening Ceremony in Beijing, or for just a few hundred children in public schools, he is a master of communicating through music. He will join the West–Eastern Divan Orchestra, whose musical creativity brings together musicians from the different cultures of the Middle East, in performing the Andalusian folklore-inspired Nights in the Gardens of Spain by Spanish composer Manuel de Falla, under the baton of pianist and conductor Daniel Barenboim. The programme, coloured by the music of the Iberian Peninsula, will also include works by the French composer Maurice Ravel, who was born in a town very close to France's border with Spain. His childhood impressions of this environment will be heard in the famous Boléro and the Spanish Rhapsody, while the orchestra will also play the work Iberia by his older contemporary and friend, the Parisian Claude Debussy. In this work he acoustically depicted the melodic contours of Spanish music, which resided above all in his imagination.
Related events