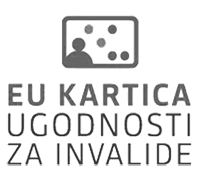 Note: This information pertains to a past event. For the most up-to-date information, please check
our calendar
.
We would like to inform all visitors that the performance of the drama Birds of a Kind on Wednesday, 21 September, at Križanke Summer Theater has been cancelled due to an illness in the cast. The play will be performed in alternate times and at a new location. A change of tickets will be required due to the change in location. If none of the new dates will suit you, you are entitled to a refund. We will inform you about the alternative dates and the ticket exchange procedure later on our website.
Thank you for your understanding.
Wajdi Mouawad first became globally renowned as an extraordinary actor and director on the contemporary theatre scene; he was reputed for his direct and uncompromising narratives and his convincing theatre aesthetics
Wajdi Mouawad is convinced that "art is a witness to human existence through the prism of beauty;" is dramas have been translated into over twenty different languages and performed all over the world including the UK, Germany, Italy, Spain, Japan, Mexico, Australia and the USA
The director Ivica Buljan has received several Borštnik Prizes, the Steri Prize, Vjesnik's Dubravko Dujšin Prize, the Branko Gavella Prize, the Petar Brečić Prize, the medal of the city of Havana and Prešeren Fund Prizes
The Borštnik Prize for acting: In the performance of Birds of a Kind, Nataša Barbara Gračner uses irony to stem the story's tragedy, where this is demanded by the dramaturgy, and shows an exceptional diversity of registers and styles, while at the same time confirming her characteristic acting presence
The Borštnik Prize for young actresses: Lina Akif; from post-dramatic didactic activism, via a self-referential approach in the genre convention, to naturalistic acting in dramatic form, the young actress proves with ease that she masters the various aspects of the art of acting
Dramaturge: Diana Koloini
Producers: Branislav Cerović, Sandra Ristić
Set designer: Aleksandar Denić
Costume designer: Alan Hranitelj
Composer: Mitja Vrhovnik Smrekar
Light and sound design: Sonda 13, Toni Soprano Meneglejte
Language editor: Jože Faganel
Translator: Nace Fock
Photographer: Barbara Čeferin
Design and photo for the promo materials: Toni Soprano Meneglejte
Dramaturgy assistant: Manca Majeršič Sevšek
Costume design assistant: Slavica Janošević
Technical management: Matej Primec
Prompter: Nika Korenjak
Clothing: Elleke van de Velde
Cast:
Milena Zupančič, Ivo Ban, Nataša Barbara Gračner, Robert Waltl, Saša Pavlin Stošić, Aleksandra Balmazović, Jose, Mak Tepšić / Gal Oblak, Lina Akif
Wajdi Mouawad's drama Birds of a Kind  became an international sensation two years ago, acclaimed by critics and audiences alike. It has been staged in numerous theatres around the world. In this family saga about a Jewish family with international roots, Lebanese-Canadian playwright Mouawad, who is currently based in France, focuses on the Other as an absolute idea. From the depths of history appears the figure of a Muslim diplomat who is kidnapped and given to the Pope as a gift, whereupon he is forced to convert to Catholicism. The action of the play opens in the library of New York's Columbia University, where a young genetics researcher meets a historian writing her doctoral thesis, and then jumps to a terrorist attack in Jerusalem. Wahida is researching the life of an Arab diplomat from 500 years ago, while Eitan, who lives with his family in Berlin, is searching for his lost grandmother. Part political thriller and part emotionally charged love story, Birds of a Kind offers a metaphorical picture of humanity as a planet entirely populated by birds and attempts to go a step further in the examination of consciences with regard to responsibilities for war. Ivica Buljan has been a theatre director since 1995, working in Slovenia, his native Croatia and numerous European countries. He has won several international theatre awards for his work, including the Borštnik Ring at the Maribor Theatre Festival and a Prešeren Fund Prize. He is a Chevalier of the French Ordre des Arts et des Lettres. Since 2014 till 2022 he has been the director of the Croatian National Theatre in Zagreb.