29 € (on the day of the concert 35 €)
FEW TICKETS STILL AVAILABLE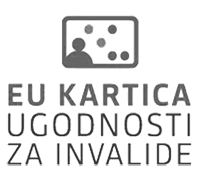 Vlado Kreslin, the troubadour of the Pannonian plains and ambassador of Prekmurje, began his musical career as a drummer in the 1970s. Together with the band Martin Krpan he recorded two successful albums in the 1980s and opened concerts by Rory Gallagher, R.E.M, Michael Chapman and Bob Dylan (twice).
Towards the end of the 1980s, Kreslin began making music with some older musicians from his native Beltinci – the Beltinška Banda. He focused on traditional music and brought about a renaissance in folk music and the way it is perceived in Slovenia. Kreslin brought folk music to the younger generations and succeeded in "getting people to speak in their own dialects". Beltinška Banda now consists of the second and third generation of folk musicians.
Vlado often collaborates with younger Slovenian and renowned foreign musicians, crosses musical and national boundaries and breaks down taboos, as described by the Novi List newspaper from Rijeka (Croatia): "Vlado Kreslin never allowed the borders at Rupa, Una, Bregana and the Drina to also become borders in his head."  He has recorded thirty albums of his own music, published collections of poetry, and appeared in films and theatre plays, both as a musician and an actor.
Many of his songs have become popular classics, and some have served as inspiration for novels, films and even graduation theses. Kreslin is a member of the Slovene Writers' Association. The American writer Ruth Dupre wrote his biography, entitled Vlado Kreslin, Slovenia and I, and in 2018 he was the subject of a documentary film entitled Sing Me a Song, directed by Miran Zupanič.