Križevniška Church, Križanke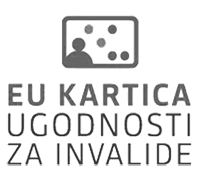 Boris Kuschnir, violin
Orfeo Mandozzi, cello
Jasminka Stančul, piano
Programme:
L. van Beethoven: Trio in C minor, Op. 1/3
J. Haydn: Trio in G major No. 39, Hob. XV/25 » à l'Ongarese«
F. Mendelssohn Bartholdy: Trio in D minor, Op. 49
Critics write: "A high-quality ensemble, with splendid technique and selected sophistication in sound and dynamics…"; and also: "The violinist Boris Kuschnir, cellist Orfeo Mandozzi and the phenomenal pianist Jasminka Stančul made each cadence a special experience. After 20 years of making music together, each chord is impeccable, and the splendid sound balance of the two string instruments is perfected down to the last detail."
Today, the trio is one of the most prominent Austrian chamber ensembles and regular guests at the hall of the Viennese Music Association, and elsewhere. All three artists, who come from different cultural backgrounds, always manage to recreate marvellous and unforgettable musical creations.
Related events