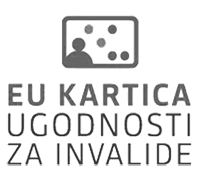 Note: This information pertains to a past event. For the most up-to-date information, please check
our calendar
.
What genius decided to have exams in the springtime?
In spring, when the sunshine starts to sparkle, all nature is dressing itself in seductive colours and love is in the air, the poor school-leavers are forced to bury their heads in their books and cram for the great test of knowledge and maturity… and forget about all the beauty outside. But our three heroes are sure there is an easier way to succeed in the exam, and the short cut to success involves Hyperbola, the daughter of their strict maths teacher, Professor Cosine. If they can only win her heart, they'll be able to get their hands on the exam papers – this is the formula they come up with, but what happens if our three bright sparks put the wrong unknown into their equation? The girl who turns up for the date isn't the girl they thought was the teacher's daughter. The consequences of this sweet error are the thread from which the story of Vesna – adapted from Slovene cinema's first romantic comedy – is woven.
The new musical is the work of the proven creative team that brought the hit musical Blossom in Autumn to the stage three years ago: composer Matjaž Vlašič, director Vojko Anzeljc, librettist Janez Usenik, choreographer Miha Krušič and producer Gorazd Slak.
Matej Bor, original screenplay
Matjaž Vlašič, music
Vojko Anzeljc, director
Janez Usenik, libretto
Miha Krušič, choreography
Boštjan Grabnar, orchestration
Main cast:
Flora Ema Lotrič / Saša Lešnjek, Vesna
Robert Korošec / Dominik Vodopivec, Samo
Klemen Bunderla / Boštjan Korošec, Sandi
Srđan Milovanović / Matevž Derenda, Krištof
Marjan Bunič / Igor Ribič, Kosinus
Nuša Derenda / Nuška Drašček, Aunt Ana
Alenka Kozolc Gregurić / Nuška Drašček, Mother
Konrad Pižorn-Kondi, Trpin
Tanita Rose, Antea Mramor, Mariša Jagodic Fili, Hiperbola
Maša Tiselj / Klara Koprivec, Špela / Postwoman
Laura Ivančič, Barbi
Laura Betka Kranjc / Saša Lešnjek, Tina
Alen Kofol / Matevž Mali, Luka / Štrbajs / Jelen / Innkeeper
Žan Kos / Matevž Derenda, Miha
Creative team:
Željka Predojević, singing mentor
Greta Godnič, set design
Vesna Mirtelj, costume design
Sara Lucu, director assistent
David Andrej Francky, lighting design
Mario Čurković, Dani Žorž, lighting design assistent
Damir Rapič, Marko Turel, sound design
Klemen Kuhar, Slaviša Jović, scenic master
Nataša Castaldi, make-up
Karmen Sluga Lukec, stage manager
Dunja Zlotrg, stage manager assistent
Gašper Vovk, corporate image
Antea Mramor, digital medium editor
Gorazd Slak, executive producer